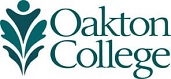 Faculty Biography - Mary Hope Griffin
Mary Hope Griffin
Lecturer
B.A. New York University
M.A. New York University
M. Div. Yale University
PhD. University of California, Los Angeles
847.635.1950
mgriffin@oakton.edu
Room 2430 Des Plaines

Personal Statement
I spent the first 23 years of my life in New York City, attending public schools through high school and then earning a B.A. in religious studies with minors in math and speech and an M.A. in education from New York University. From there I took the train north to Connecticut and spent three enlightening years working on a Master's of Divinity Degree at Yale University Divinity School.
After some experience as a hospital chaplain, I moved to Los Angeles to pursue a doctorate in history at UCLA. Many, many hours (OK, I guess that should be years) of Greek and Latin texts later, I finished my dissertation in the spring of 2002 entitled, "Martyrdom as a Second Baptism: Issues and Expectations of the Early Christian Martyrs." The use of stories to depict virtue continues to fascinate me.
Teaching is my passion. Helping others discover the importance of learning about religion, art, and history in their own lives and the life of our community challenges and inspires me in the classroom. Before coming to Oakton, I taught for half a decade at Michigan State University. In the spring of 2008 I also taught at Garrett-Evangelical Theological Seminary in Evanston, Illinois.
When not in the classroom, library or at my computer, I am walking through life with my husband and children. I have been married for more than two decades and my children range in age from 8 to 18.