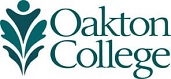 Faculty Biography - Therese Grisham
Therese Grisham
Lecturer
B.A. University of Washington
M.A. University of Washington
Ph.D. University of Washington
847.635.1950
tgrisham@oakton.edu
Room 2430 Des Plaines

Personal Statement
Therese Grisham teaches film studies and general humanities. Her education in the English Department at the University of Washington included not only literature, but visual arts, women's and gender studies, and film studies. While she was a student, she discovered, with the encouragement of her mentors, that what was missing for her from written texts was a strong visual dimension. Her discovery only made sense, since she comes from a family of stage and film actors, directors, set designers, and puppeteers, and has had a life-long immersion in the visual and performing arts.
After her Ph.D., she received a Fulbright fellowship to teach American literature at the University of Dresden in former East Germany. She quickly seized the opportunity to change her field to film studies, for which her fellowship was renewed. For her third year at the University of Dresden, she received a teaching and curriculum development award in film studies from the German government, which gave her a Visiting Professorship. 
Throughout her work, whether in literature, visual art, or film, Grisham has been devoted to teaching from feminist and gender studies perspectives, and researches women filmmakers, writers, and artists. For the past few years, she has committed herself to open-access projects on and off the Internet, believing that scholarly work should be open to public use and free for everyone around the world. From 2010-14, she served on the Editorial Board and as Consulting Editor for the critically acclaimed, multilingual,  open-access film journal, La Furia Umana (www.lafuriaumana.it) from Milan, Italy. There, she led and participated in roundtable discussions and curated dossiers written by film critics and filmmakers on topics such as movies in the digital age ("post-cinematic affect") and on women filmmakers such as Kelly Reichardt, Ida Lupino, and Claire Denis. She serves also on the Editorial Committee of desistfilm (www.desistfilm.com) from Lima, Perù, which publishes essays on a variety of experimental and underground films as well as more mainstream fare.
Aside from her focus on women in film, Grisham specializes in classical Hollywood, digital-age American film, and the national cinemas of Germany and Italy. She has given public lectures and radio talks on some of these topics for the Goethe Institute, the Chicago International Film Festival, Casa Italiana, and WBEZ's Worldview. She is writing a book with Julie Grossman on films directed by Ida Lupino, who was best known for acing in Hollywood movie in the 1930s -1950s.