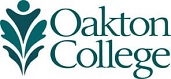 Faculty Biography - Peter Hudis
Peter Hudis
Professor
B.A. in English and History, Queens College, New York
M.A. in Latin American Studies, California State University, Los Angeles
M.A. in Philosophy, Loyola University Chicago
Ph.D. in Philosophy, Loyola University Chicago
847-635-7178
phudis@oakton.edu
Room 2701 Des Plaines

Personal Statement
My interest in philosophy springs from several sources - political and social theory, literature, film, art and culture, and the nuances of everyday life. Such concerns are by no means alien to the subject matter of philosophy; they are integral to its very essence. This is because philosophy is about reawakening our sense of wonder about the world, allowing us to encounter with fresh eyes and in new ways the purpose and meaning of our existence.
My current work in philosophy springs from engagement in social and political theory as well as with their sources in classical dialectic philosophy. After initially obtaining a degree in Latin American Studies, my interests expanded into nineteenth-century German Idealism (especially Kant and Hegel), Marx, Phenomenology, and contemporary Critical Theory. I am especially interested in the intersections between gender, race, and social justice, and in cultural and philosophic approaches to the phenomenon of globalization.
I am currently General Editor of the planned 14-volume The Complete Works of Rosa Luxemburg, an international project to publish the entire contribution of this remarkable social theorist and personality. The first volume, The Letters of Rosa Luxemburg, appeared in February 2011. I previously co-edited The Rosa Luxemburg Reader and a book consisting of collected writings of Raya Dunayevskaya, a prominent American feminist philosopher.
At Oakton I have taught Introduction to Philosophy, Ethics, Western Culture and the Arts, Contemporary and Modern Philosophy, Contemporary Culture and the Arts in Africa and Latin America, and Cultures of Migration. My experience here has only further confirmed for me the indispensability of philosophy as well as of my favorite maxim (by the German philosopher Ernst Bloch): "Humanity is a beginner whose genesis has not yet begun."