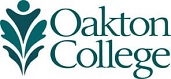 Faculty Biography - David Hunter
David Hunter
Lecturer
A.A. Harper College
B.M. Northern Illinois University
Ph.D. University of Chicago
847.635.1950
dhunter@oakton.edu
Room 2430 Des Plaines

Web page: http://www.oakton.edu/user/~dhunter/
This link will take you to an unofficial page or a page outside of Oakton; any opinions expressed in the page are strictly those of the author and have not been reviewed, approved or endorsed by Oakton Community College.
Personal Statement
David Hunter received his Ph.D. from the University of Chicago in Music Composition and Ethnomusicology during the spring of 2009. One of Mr. Hunter's specialties is composing and improvising with instruments from non-Western cultures, such as Indonesian Gamelan, Australian Didgeridoo, Chinese Gu-Zheng, West African drumming, and Native American instruments. He did field work in Java, Indonesia in 1995-1996. One of his special interests is in musical tuning systems and intonation theories. His teaching experience includes classes in world music, American popular music, digital audio, and music theory. For 9 years Mr. Hunter also hosted the "Music of Our Time" radio program on WHBK in Chicago.
Mr. Hunter also attended University of Washington in the Master's program, studying Music Composition and Ethnomusicology. While in Seattle, Mr. Hunter performed with the Spirit Darts, an "all-instrumental Afro-Klezmer" band.
David received his Bachelor of Music degree at Northern Illinois University in Music Composition and an Associates Degree from Harper Community College in Palatine, IL.
Most recently David participated in the University of Chicago's Contempo Tomorrow's Music Today Concert and the Firewire Ensemble concerts with the world premier of his composition "...and the wind blew the door shut", a solo piece employing the Gu-Zheng, gong, Romanian zither, Didgeribone, Dvoyanka, vocalization and digital signal processing. This piece was also performed at Oakton's Cultures Week. David also produces, performs and records with the Digitally Correct Meta-Troubadours (DCMT) in a structured improvisational format where they combine instruments from around the world with digital signal processing.
David also has two CDs of his recent music, "Pangaea" and "No More Moon in the Water," and is working on a third CD with his good friend Mike Becker to be entitled "Septendecim."