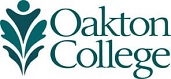 Faculty Biography - Natalie Kalich
Natalie Kalich
Lecturer
B.A. Baldwin-Wallace University
M.A. Loyola University Chicago
Ph.D. Loyola University Chicago
847.635.1950
nkalich@oakton.edu
Room 2757 Des Plaines

Personal Statement
My love of reading began at an early age, but it was not until I was an undergraduate that I realized majoring in English and Philosophy to pursue a career in higher education was my calling. My passion for literature and reading comes out of my curiosity in the breadth of the human experience and understanding human nature's complexity. As a graduate student, I pursued a Concentration in Women's Studies during my doctoral studies in modernism and the Jazz Age. Understanding the trajectory of feminism and the history of women in the arts has become increasingly crucial in our current cultural moment, as women and their rights seem to be increasingly on the frontlines of political attacks and maneuvers.  Writers like Virginia Woolf, Simone de Beauvoir, Audre Lorde, Gloria Anzaldúa inspire me to interrogate societal inequities based on gender, racial, sexual, and economic prejudice.
 
I have taught at various universities over the last eight years. I am a passionate educator who seeks to engage students in the classroom through productive discussion and meaningful texts. My pedagogical methods include an interdisciplinary approach to encourage students' comprehensive understanding of the world. By investigating diverse texts, visual media, and various musical genres, students gain a more substantial appreciation for the wealth of aesthetic experiences available to them.
 
Beyond teaching and writing, I enjoy hanging with friends, binge-watching Netflix, and checking out new restaurants in Chicago. While I grew up in the Cleveland area, I have lived in Chicago's Rogers Park neighborhood since moving here in 2005. I love the diversity of my neighborhood, as well as living only blocks away from gorgeous Lake Michigan.