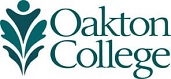 Faculty Biography - Scott McLellan
Scott McLellan
Lecturer
B.A. College of Wooster, Wooster OH
M.A. Loyola University, Chicago
847.376.7441
smclellan@oakton.edu
Room 2430 Des Plaines

Personal Statement
My main research interests lie in feminist philosophy, queer theory, critical theory, and diaspora studies. I am currently doing philosophical research on Puerto Rico at the crossing of the current debt crisis, the recent Zika outbreak, and compromised healthcare access for LGBTQ+. I am most interested in how conceptions of "Puerto Rico" as a discrete location, object, or even experimental site effect the state's extensions of rights and relief to island residents.
I received my M.A. in Women's Studies & Gender Studies at Loyola University Chicago, where I studied Latinx literature, queer theory, and comparative racialization. I received my B.A. in Women's, Gender, and Sexuality Studies from the College of Wooster in Wooster, OH, where I focused on social theory, French continental philosophy, asexuality, and tumblr. While at COW, I also had a presence on campus as an activist, leading in the successful movement for gender neutral bathrooms, participating in LGBT competency training and program development, and co-founding an anti-rape culture student organization.
While I live now in Chicago's East Lakeview Neighborhood, I am a third generation Puerto Rican born and raised in rural Northeast Ohio. After completing my undergraduate degree, I moved to Chicago for more work opportunities and an M.A. at LUC. My immediate goal is to move to Humboldt Park to do more grassroots organization with the Chicago boricua community.
In my spare time, I enjoy reading nonfiction, surfing the internet, learning Puerto Rican recipes, and researching Caribbean esoteric traditions. And, of course, I love going to the beach! (In the summertime, mostly.) I live with my partner and two cat children, Pepper and Sage.