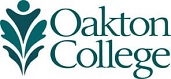 Faculty Biography - Scott McLellan
Scott McLellan
Lecturer
B.A. College of Wooster, Wooster OH
M.A. Loyola University, Chicago
847.376.7441
smclellan@oakton.edu
Room 2430 Des Plaines

Personal Statement
Scott teaches HUM-140: Introduction to Women's & Gender Studies and HUM-141: Introduction to LGBTQ Studies. Since joining the Humanities & Philosophy faculty in January 2017, he has actively developed skills in course construction, student-centered learning practices, and liberation-oriented teaching frameworks. Scott is also credentialed with OCC Professional Development in Online Learning (November 2018), which informs his experiences as an online instructor for other institutions.
Specializations include: feminist & queer theory; social and political theory; post-structuralist philosophy; social media studies; Latinx literary aesthetics; political aesthetics; and figuration studies. His current research examines sexual, gendered, and racialized figurations in political and theoretical discourse with applications to Puerto Rico's geopolitical past and present.
His political organizing experience, mostly at the College of Wooster, includes a successful campaign for establishing all-gender bathrooms on campus, and co-founding and co-facilitating k(NO)w, the College's anti-rape culture and consciousness-raising student organization. He continues to re-connect with his Puerto Rican heritage through participation in Chicago decolonial and anti-austerity movements.