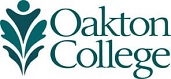 Faculty Biography - Dennis Polkow
Dennis Polkow
Lecturer
B.A. DePaul University
M.A. DePaul University 
847.635.1950
dpolkow@oakton.edu
Room 2430 Des Plaines

Biography
Award-winning journalist, critic, producer, author and educator Dennis Polkow is on the adjunct humanities and philosophy faculty at Oakton Community College, Des Plaines, IL and is also faculty advisor to The OCCurrence, Oakton's student newspaper. Polkow is also on the adjunct religious studies faculty at Lewis University, Romeoville, IL, and is columnist for City Talk and music critic for the arts journal Agrippina.
Born with perfect pitch into a musical family with roots extending back to 17th century German composer Heinrich Schütz, Polkow began his performing career at age 14 touring as a rock and jazz keyboardist and by age 16, was concertizing as a classical organist and harpsichordist and composing and arranging pop music for Lee Productions, Sound Alike Music, and Columbia Records.
A graduate of DePaul University in Chicago where he holds degrees in music theory, composition, philosophy and religious studies, Polkow was on the faculty of the College of DuPage in Glen Ellyn, IL for eight years, where he created and maintained courses across four departments - including inaugurating an off-campus philosophy and religious studies program - and where he hosted a weekly interview arts program on WDCB radio called "Meet the Musicmakers."
Polkow's ongoing research into historical Jesus methodology is routinely used by scholars of various faiths and began with a dissertation on the subject under John Dominic Crossan, the only graduate thesis agreed to be directed by the groundbreaking multi-disciplinary scholar and best-selling author during his quarter-century at DePaul. Years before the creation of the controversial "Jesus Seminar," Polkow was popularizing historical Jesus research in a non-sensational yet accessible manner across a variety of media.
More conventional were Polkow's studies with Catholic biblical scholars Bruce Vawter, John L. McKenzie and John J. Collins and his work in the field of adult religious education where Polkow devised a system and style developed with Reformation historian William A. Scott and elaborated upon by educational psychologist Hans A. Scheiser which has been used by churches and clergy training programs across denominational lines.
Polkow came into journalism through the unconventional route of having been asked by one of his students in a Gnosticism seminar to help create The Chicago Musicale, an experimental music and arts publication. After winning an EDPRESS Award for the "Best Interview of 1985" with conductor Erich Leinsdorf, Polkow became a freelance feature writer and music critic for The Chicago Sun-Times, later switching to the Chicago Tribune, where he helped launch and develop the "ArtsWatch" review section when it was the color back page of Section One, and where he regularly wrote for "Friday," "Sunday Arts," "Tempo," as well as for TribNews, the paper's in-house employee trade publication.
Polkow's stint as music critic of the Chicago Reader included controversial book-length "think piece" articles and reviews, including a massive cover story interview with the illusive conductor Sir Georg Solti called "Solti Speaks" which remains the most requested back issue of that publication.
Other Chicago area publications he has written for regularly include New City, Chicago Jazz Weekly, Inside Chicago and Encore.
Among the national publications Polkow has written for include Keyboard, Clavier, Rolling Stone, Musician, Billboard, Down Beat, Jazziz, Tower Records' Pulse! Ladies Home Journal, National Catholic Reporter, The Christian Century, The Fourth 'R', Religion-Online, Stagebill, Ring Magazine, Flute Talk, Early Music America, American Airlines Magazine, Musical America and Astronomy.
Invited by former Beatle Paul McCartney to cover the preparations for the world premiere of his Liverpool Oratorio in his hometown of Liverpool, England, the fruit of that exclusive two-week access became "The McCartney Nobody Knows" two-part cover story in Musician Magazine which has been translated into a dozen languages.
In 1992, Polkow co-created - and would later edit - Spotlight, the nationally award-winning tabloid arts and entertainment section of the Press Publications newspaper chain that became a prototype for similar publications across the country, including the Daily Herald's Time Out! and The Reader's Guide to Arts & Entertainment.  
Polkow's syndicated "Face the Music" column pioneered the notion of a single columnist covering all forms of music - rock, jazz, pop, folk, rap, hip-hop, world music, early music, classical, opera, musical theatre and new music - all in a single venue with a single voice.
As record producer, music video producer, keyboardist, composer, arranger and artist consultant, Polkow has worked with such diverse artists as the Ides of March, Madura, Chicago, Peter Cetera, R.E.O. Speedwagon, Dennis DeYoung (of Styx), Brian Eno, Keith Emerson, Anthony Newman, Hermann Prey, Christopher Hogwood and the Academy of Ancient Music, Pierre Boulez and L'Ensemble InterContemporain, Ike Cole (Nat's brother), Dizzy Gillespie, Tony Williams, Chick Corea and Origin, and the Grammy Award-winning Chicago Pro Musica, with whom Polkow produced an album of new music by area composers called The Clarinet In My Mind, recently re-released on Sony Classical.
An active voting member of the National Academy of Recording Arts & Sciences, Polkow has been a regular contributor to Grammy Magazine, has written program notes for Grammy Award presentations, "NARAS in the Classroom" music education materials and "Lifetime Achievement Award" and "Grammy Legend" biographies as well as album liner notes for artists of all genres.
As an educator, Polkow admits to being a bit of a ham who enjoys "performing" both for and with students, as well as incorporating humor, select irreverence and today's headlines into the course material. He prefers the informal, flexible and energized environment of the community college to the often more formalized, static and impersonal world of the university and enjoys the opportunity to share his enthusiasm for his subject matter, which he always hopes will have a contagious effect on students. As the recipient of the countless benefits of interaction with the magnificently diverse student body at Oakton, Polkow admits that "teaching" is a peculiar paradox for him, as more often than not, he learns more from his students than he could possibly share with them. Philosophically, Polkow calls himself an existentialist in the Martin Heidegger tradition (rather than the nausea tradition of Jean Paul Sartre which inverted Heidegger) in that he sees existence as the window through which all of us look out at the world around us. Polkow studied with Heidegger protégé Bernard J. Boelen, the only philosopher Polkow has come across to devise a philosophy based in awe and wonder.
In teaching ethics, Polkow not only draws upon conventional thinkers such as Plato, Aristotle and Kant, but also makes a point of including the challenge to morality made by Nietzsche as well as the work of Max Scheler, the only major 20th century thinker to have devised a complete system of ethics. Polkow was a student of Manfred S. Frings, editor of the fifteen-volume German collected edition of Scheler's works (Gesammelte Werke) and translator of Scheler's major work on ethics into English.
In teaching world religions and non-western thought, Polkow draws upon his extensive travels to the Middle East and Far East and makes use of his studies with Hindu scholar Vasudha Narayanan - the first non-Jewish/non-Christian president of the American Academy of Religion in that organization's near century of existence - and Jodo shinshu priest and Zen master Gyomay Kubose as well as interviews he has conducted with religious historians such as Huston Smith, Mircea Eliade, Jacob Neusner, Martin E. Marty and Wilfred Cantwell Smith along with a particularly moving series of interviews conducted with His Holiness the Fourteenth Dalai Lama of Tibet during the Parliament of the World's Religions.
Among his hobbies, Polkow enjoys chasing total eclipses of the Sun and other celestial wonders to the far corners of the globe, and he's doing his best to raise a pair of abandoned white cats, Bonnie and Clyde, the inspiration for the syndicated cartoon strip of the same name.