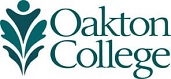 Faculty Biography - Evin Rodkey
Evin Rodkey
Lecturer
B.A. Indiana University-Bloomington
M.A. University of Illinois at Chicago
847.635.1950
erodkey@oakton.edu
Room 2742 Des Plaines

Personal Statement
This is my first year at Oakton and I am very excited to work with the students, faculty, and staff.  I have been teaching in social sciences and humanities for several years at a number of colleges and universities in the Chicago area.  This fall at Oakton I will be teaching World Mythologies in the Division of Languages, Humanities, & the Arts.
My BA, from back in the nineteen hundreds, is in psychology, and after a few years of living in various places across the U.S., teaching English in South Korea, and travelling in South America, Africa, Asia, I became interested in pursuing post-graduate education.  I then had my own community college experience by enrolling and exploring various social science and humanities courses, including anthropology, philosophy, and Latin American humanities.  Given my then recent cross-cultural travel experiences, I pursued cultural anthropology, and I have always approached the field from a humanities perspective.  In my teaching, I incorporate visual arts, music, and literature to more deeply describe and understand the human condition.  I have taught in anthropology and geography, as well as in cultural studies, in courses focused on globalization, language, religion and mythology , Latin American Studies, and Native American studies.
This year I am also finishing the requirements for my PhD in anthropology at the University of Illinois at Chicago.  I specialize in cultural anthropology, with my research focusing specifically on matters pertaining to globalization, immigration and deportation, and social justice and human rights.  My dissertation examines the survival strategies of people who were born in the Dominican Republic, moved to the U.S. as children, grew up in the U.S., then were deported to the Dominican Republic after facing conviction for a crime.  I have spent a great deal of time in Santo Domingo, the capital of the Dominican Republic, conducting research with former U.S. legal permanent residents, many of whom called the U.S. home for decades.  Many of the crimes are relatively minor and quite often first offenses.  Many of the deportees leave behind children, the rest of their family, and everyone else they know.  Though I certainly don't make light of crime and others who have been adversely affected by it, I think the implications for social justice in most of these cases are nevertheless clear.  I authored three entries in Encyclopedia of Latino/as and the Criminal Justice System, which will be published this fall.  These include material on sentence reform, exonerating wrongful convictions, and immigration law.  I have also presented my work at several conferences, including Roosevelt University's Social Justice in a Changing World and the annual Global Studies Association North American Conference.
I am married and have two daughters, Ramona, born on August 11 of 2010, and Daphne, born on Leap Day of 2012.  We're going to have to explain that February-29th-comes-only-once-every-four-years thing to her at some point in the near future, and I can only hope she finds it as cool as we do.  My wife Lisa is a former Peace Corps volunteer and currently a school librarian in an elementary school.  She and my daughters are definitely who I enjoy spending time with most.  As for my time alone, a bike seat is about my favorite place to be and has been for as long as I can remember.  I commute by bike as much as I can and I also take my daughters out in the bike trailer for rides and errands often.  Everything just seems to make more sense when I think about it while riding a bike.  Sometimes that leads to mere idealization, but fortunately it often leads to increased clarity as well.  Riding a bike is an important part of how I live my life, and, yes, I am one of those people out there in the freezing winter air when that time comes.  I listen to music, of a wide range of genres, pretty much all day.  I also like to read about music and musicians, talk about music, and experience live performances as much as I can.  My wife and I attend plays and museums in Chicago on a regular basis and we both love watching movies.
What I have enjoyed the most about having pursed post-graduate education is the opportunities I have had to design and teach classes and work directly with students, and I plan to pursue this full-time.  I have taught a great deal over the last several years, across a wide range of classes and with a wide range of students.  I deeply respect and admire students coming to college and giving it a shot.  I know higher education in many ways has become more difficult to pursue, and of course many people have life circumstances that can make it even more difficult.  This is a big part of the reason I admire students so much.  Students fit classes into their schedules, budgets, and general priorities; they challenge themselves; and they change their life course.  In this way, students inspire me to keep teaching and remind me of the importance of education.  As a teacher I constantly read and study more in order to contribute more to my students, feeding off their drive.  It's not always easy to make it in education, but I see it as something that we—students who take my classes and I—are in together and I am motivated by all of us working together and moving forward together.