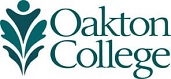 Faculty Biography - Shannon Sloan-Spice
Shannon Sloan-Spice
Lecturer
B.A. Mount Mary University
M.A Pacifica Graduate Institute
Ph.D. Pacifica Graduate Institute
262.408.9728
ssloansp@oakton.edu
Room 2430 Des Plaines

Personal Statement
Dr. Shannon Sloan-Spice has been an arts educator for over 20 years. She received classical acting training at The British American Drama Academy in Oxford, England where she was directed in scenework by Sir Ben Kingsley and had master classes with Alan Rickman, Kevin Spacey, Sir Derek Jacobi, David Leveaux and Fiona Shaw. She holds a doctorate in Mythological Studies with an emphasis in Depth Psychology from Pacifica Graduate Institute, CA. Pacifica's Mythological Studies program, a unique interdisciplinary humanities program, is the only doctoral program in the country that investigates mythologies and cultural traditions through the lenses of religious studies, literature, and depth psychology. It is from this blended humanities perspective that Dr. Sloan-Spice teaches World Mythology.
Dr. Sloan-Spice was the 2013-14 Christine Downing Dissertation Fellow at OPUS Archives and Research Center in Santa Barbara, CA. Through this endowment, she was able to spend over 40 hours in the archives working with the personal collections of Downing, Marion Woodman, Jane-Hollister Wheelwright, James Hillman and Joseph Campbell—perhaps one of the most important figures to the arts, humanities, and depth psychology of the last century. She wrote her dissertation on the archetype of the Celtic Goddess of the Land, Sovereignty, and her many manifestations in the myths and sacred traditions of world cultures. She traveled and did extensive research in Ireland and Wales focusing on the bardic tradition and the topography of the land as an expression of spirituality of the Irish and Druidic people.
Dr. Sloan-Spice visited Peru this summer to gather the traditional wisdom of Pacha Mama and is in process of turning her research into a book about the archetype of Sovereignty and how she is experienced in both feminine and eco-psychology. She belongs to the American Conference of Irish Studies, the Association for the Study of Women and Mythology, the American Academy of Religions and Friends of OPUS Archives. She is a member of the Joseph Campbell Foundation's Rountable and was invited to upload her gifted and talented middle school humanities curriculum to their Mythic Classroom Forum for educators.
She makes her home in both Milwaukee, WI and Mount Prospect, IL with her partner their two children, five cats, and a big goofy dog. She continues to make a living as an actress, director, props master and theatre educator in the professional theatre community of Milwaukee.