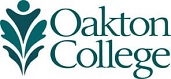 Faculty Biography - Beth Turk
Beth Turk
Lecturer
R.N. Presbyterian-St Luke's School of Nursing
B.S.N. University of Illinois, Chicago
B.S.A. School of the Art Institute of Chicago
M.F.A. School of the Art Institute of Chicago 
847.635.1435
bethturk2@gmail.com
Room B206 Skokie

Biography
I have taught Western Culture and the Arts at Oakton since 1995. Over the years, I have worn several different hats. I first received an R.N. degree from Presbyterian St. Lukes in Chicago and then a BSN from the University of Illinois.
Leaving nursing behind, I turned to my earlier interest in fine art, graduating with a BFA and MFA from the School of the At Institute of Chicago in the early 1980's. My major was Sculpture with special interest in creating Installation Art. I also attended extra classes in their Art History Certificate Program.
I am married with two children, one of whom lives an adventurous life as a journalist in Tokyo. The other is a post-doctorate fellow at Harvard Medical School in Molecular Biochemistry.
I grew up in a family of teachers and professors. That teaching is both rewarding and confirming was brought home to me when I volunteered to teach in the public schools of Chicago. I have also taught adult education classes over the years. My personal philosophy values education and includes a celebration of the creative process.
From 1984 to 1992 I was a member of ARC gallery which is a women's cooperative gallery in Chicago. Currently, I have a sculpture in the gallery's 30th anniversary show. I have curated and organized various shows, in particular those that involve installation and performance art. Reviews of my own installations combining poetry and art have been published in various catalogues and magazines.
Most recently, I have been in the business of consulting, appraising, and buying and selling art and antiques. It is a way of looking at the history of the world through objects.