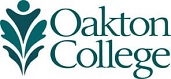 Faculty Biography - Amy Zumfelde
Amy Zumfelde
Professor of Modern Languages
B.A. Bradley University
Ph.D. Northwestern University 
847.376.7081
azumfeld@oakton.edu
Room 2712 Des Plaines

Web page: http://www.oakton.edu/user/~azumfeld/
This link will take you to an unofficial page or a page outside of Oakton; any opinions expressed in the page are strictly those of the author and have not been reviewed, approved or endorsed by Oakton Community College.
Biography
My love for literature and the humanities began early when my parents had the foresight to name me after a literary character: Amy from Little Women (it was she rather than the other March girls who won out because Amy was the artistic one and got Laurie in the end). Although my skills in art are sadly lacking, I make up for it with my pursuit of musical performance and study. I have sung in everything from a professional medieval choir in Europe to a rock band based in St. Louis.
I am currently completing my dissertation in comparative literature at Northwestern University on trauma literature of American Slavery and the Holocaust. I have been teaching part time at Oakton since 2000, and in addition have had the good fortune to teach at Northwestern University and DePaul University. Prior to my graduate studies, I spent a year studying music and literature in Salzburg, Austria on a Fulbright Scholarship. I currently teach German courses in Modern Languages as well as a variety of courses in the Humanities as a full-time faculty member at Oakton. In my free time my husband and I enjoy cooking, gardening, hiking (when I am home in Boulder, CO) and watching our favorite show, "The Simpsons."