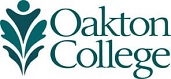 Announcements
Des Plaines, Skokie
Our department offers a wide range of classes in philosophy, film, women and gender studies, and interdisciplinary humanities. Many of our classes, in addition to fulfilling the humanities graduation requirements, also fulfill global studies and U.S diversity requirements. Find out more about our available classes by clicking the Spring 2019 Classes link on the left hand side of this page. By looking at our department schedule, you can find out what requirements different classes meet. By clicking on the name of the instructor, you can look at a brief biography. Any questions about humanities and philosophy can be answered by the department co-chair, Hollace Graff. Her email is hgraff@oakton.edu, and her phone number is 847-376-7033. Of course, you should register through myOakton when you are ready!
Des Plaines, Skokie
For the upcoming Spring 2019 semester, the Humanities and Philosophy Department is offering a variety of exciting, new courses for students to take! One of them is an online section of HUM 210: "World Mythologies", available for the first time. This may be a great option for those who still need humanities credit but struggle with scheduling. Another unique course is PHL 290, a student-faculty seminar lead by Peter Hudis where in which both students and professors can learn together in the same class! This year, the focus will be on the philosophy of Frantz Fanon. There is also HUM 142-0H1: "Women and Creativity" being offered in tandem with EGL 132-GH1. Both qualify towards one of the spring honors core seminars. Make sure to check out the rest of the new offerings when registering!
Des Plaines, Skokie
Take Classes by Concentration
Here at Oakton, students have an excellent opportunity to study within a concentration while completing their degree. Students will receive recognition on their transcripts for completing one or more concentrations. Some of these areas of study include the Honors, Peace and Social Justice, Women and Gender Studies, Great Books, Global Studies, and our newest Environmental Studies concentrations, as well as others. Many humanities and philosophy classes fulfill one or more requirements for multiple concentrations at a time. Be sure to check out what classes fit your concentration by searching under "Category" when registering for classes.
We wish to congratulate Kristin McCartney for her new position as Co-Coordinator of the Honors Program. Kristin has taught various humanities and philosophy classes such as Intro to Philosophy, Ethics, and Women & Creativity throughout her years of teaching at Oakton. She also has encouraged many students to learn more about social justice issues and aided their efforts to make positive changes in both their school and community as a former advisor of Students for Social Justice. We look forward to Kristin bringing her fresh ideas, meaningful concerns and great empathy to the program!