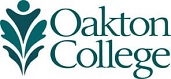 Celebrating Art in People's Movements
Saturday April 21, 1 - 7:30 p.m.
TenHoeve Center, Des Plaines campus
This event is free, but requires registration. Register now.



1 - 2:15 p.m.
Keep Families Together: Activist Art in Support of the Immigrant Rights Movement
Christine Neumann-Ortiz and Nicolas Lampert
Activist art is vital to the success of a movement. This presentation will highlight the art affinity group Voces de los Artistas that is part of Voces de la Frontera—Wisconsin's leading immigrant rights group and low-wage workers center. Executive Director of Voces de la Frontera, Christine Neumann-Ortiz will discuss current Voces and YES! (Youth Empowered in the Struggle) campaigns and Nicolas Lampert, a Justseeds artist, will discuss examples of art in the movement.

From Tehran Streetstyle to the War on Terror: On the Politics of Fashion and Women's Bodies
Hoda Katebi
Besides being used as a measure of one's clout, fashion is a powerful means of communication, oppression, and resistance. Between Kanye West's refugee camp collection, and miniskirts being used as a sign of Afghanistan's modernization, the way people choose to present their bodies for public consumption is more powerful than meets the eye. Starting with images of illegal fashion that she documented in her book, Tehran Streetstyle, Hoda Katebi will guide participants through an engaging conversation exploring the politics of fashion and what it reveals about contemporary structures of violence and modes of resistance.
2:30 - 3:45 p.m.
Alright Baby. I'll Talk to You Soon. See You.
Damon Locks
Pulling from voices of the past and present to address issues around, incarceration, hope, destabilization, rhythm, oppression, the hotness and movement forward, this piece is created using drum machines, sampler, boombox, synths, and other sound generators.
Cooperation, Collaboration, and Social Movement Culture
Josh Macphee
MacPhee will discuss his practice and his collaborative work with the Justseeds Artists' Cooperative. He will focus on Justseeds' production of cultural material with and in the service of, social movements, and his activities working closely with New York City-based campaigns to close the Rikers Island Jail Complex and more broadly for pre-trial justice.
Narrative Construction and Identity Documentation through Art: Zine-Making Workshop
Hoda Katebi
Identity reclamation and documentation are central to JooJoo Azad's mission to prevent your oppressors from telling your stories or teaching your histories. In this hands-on workshop, Katebi, a political fashion blogger, author, and community organizer, will guide participants through the process of creating zines, or DIY publications, and filling the pages with untold narratives, celebrations of self and community, and explorations of ideas that will document, uplift, celebrate, and teach others about your struggles, victories, and community.
4 - 5:15 p.m.
Ways of Knowing
Honey Pot Performance
What do you know? How do you know it? How do you create value for what you know? This work in progress explores ideas about knowledge production, mastery, and value. We invite the public to share their stories of expertise with us as HPP shares our own creative process. We will gather to discuss the value of our various knowledge making tools and the skills we work to sharpen and refine through our respective practices. We will engage in an interactive sharing and a showing of the work in progress. Join us. Learn something new. Share your expertise. Be valued. Be present. Be in community. Gather, Seek, Show, Share, Nourish.
Pleasures and Contention from the Studio
Sherwin Ovid
How can an artist working in the studio engage pressing social concerns while generating imaginative possibilities? Ovid's art making process is informed by overlapping concerns about ecology, immigration, policing, and violence. In this conversation, he shares recent work and discusses what the creative process of the studio artist can offer in drawing connections between these seemingly disparate issues.
Graphics and Climate Justice
Josh MacPhee
Brainstorm, collaboratively develop and produce political graphics around issues of environmental struggles and climate justice.
5:30 - 6:15 p.m.
Closing Conversation: Artists Organizing and Creating within an Abolitionist Horizon
For the People Artists' Collective states as their vision: "As artists, cultural workers, abolitionists, & organizers we are actively envisioning a world without prisons or police. Where a multitude of gender and expressions are valid and seen. Where all bodies are valued and celebrated as they are and as they change, regardless of color, size, age, health, and ability. A world where justice is transformative and not punitive. Where space to grow and heal is accessible. Where people can move freely or stay, where self-determination is respected and supported. Where radical love is abundant and centered in all of our actions. We have every intention to create collaborative art that works towards healing and strengthening a total transformation of the cultural landscape of our city and our world." Members of For the People Artists Collective will screen a short film and discuss their recent exhibit, Do Not Resist! 100 Years of Chicago Police Violence as part of a conversation with other presenters on abolitionist art.
6:30 - 7:30 p.m.
Dinner and musical performance
Shanta Nurullah and Sitarsys
Shanta Nurullah is a storyteller, musician, and teaching artist. Her career spans over four decades of promoting African and African-American folklore, and improvisational music. Sitarsys brings together western and eastern instruments. Nurullah plays the Indian sitar and an African mbira.
 See Presenter Biographies
Sponsored by the Oakton Educational Foundation, Philosophy and Humanities Department, Diversity Council, Environmental Studies Concentration, Honors program, Peace and Social Justice Studies, Women's and Gender Studies, Behavioral and Social Science Department, and 3Arts.

For information, contact Mohamed Mehdi at mmehdi@oakton.edu.