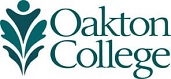 Creating Justice: A Celebration of Art in People's Movements
Saturday, April 20, 2019, 1 – 8 p.m., Oakton Community College, Des Plaines Campus
Workshops, presentations, and art making from 1:00 – 6:30 p.m. (Ten Hoeve Center)
Free dinner and live music show by ¡ÉSSO! from 6:30 – 8:00 p.m. (Oakton Cafeteria)
This event is free and open to all. Please register (Click here)! You can also follow us on Facebook.
ROOM 1610 Registration, snacks, refreshments and art-making throughout the day with members of the Chicago ACT Collective.
1:00 PM - 2:15 PM
Rachel Wallis and Melissa Blount
Radical Mending: Using Textiles to Address Community Trauma (Presentation) Textile artists Melissa Blount and Rachel Wallis have used quilting and embroidery to address the trauma caused by structural injustices such as white supremacy, prisons, and policing. They will present their community quilting projects exploring gender-based violence, police killings, and the legacy of slavery in the U.S., and will discuss their current work with incarcerated women and their families. ROOM 1608
Indigenous Futurism: Resilience x Resistance x Reclamation (Presentation) Multi-disciplinary Artist Santiago X, M.Arch, MFA, (Koasati/Chamoru) discusses his practice of using art as a modality of tangible change, transcending the art object itself and augmenting our reality. From the creation of his clothing line, "Kill Mascots, Save The People," to the reintroduction of Indigenous Mound Building to North America, Santiago X shares his work to empower collective prosperity and lift the voices of those fighting to create a better future. ROOM 1606
2:25 PM - 3:40 PM
Santiago X and Chi-Nations Youth Council
Chicago as an Indigenous Landscape (Presentation) Chi-Nations Youth Council will present about the Chicago City Council resolution that they were instrumental in getting passed which recognizes the city as an indigenous landscape and acquires city owned land to create the First Nations Garden, a native healing space, and a teaching and learning hub for the people of Chicago to learn about modern Native peoples' relationships to place and ancestral homelands. They explain how this space will help them build a meaningful relationship with the land known as Chicago. Indigenous, futurist artist Santiago X will discuss The Northwest Portage Walking Museum, a community-led proposal for an interpretive learning experience and recreation amenity that invites people to learn about the history of the communities between Chicago's two landmark rivers. Long before the colonization of Zhi-Gaa-Gong (Chicago), the river system and the portages between them were central to the indigenous people's way of life. A nine-mile trek that begins at the proposed Serpent Mound at the Des Plaines River and concludes at the final proposed installation at the Coil Mound at the North Canal of the Chicago River, each proposed installation along the Walking Museum expresses a different aspect of the connection between humankind and our waterways. This project was created in collaboration with the American Indian Center, the Chicago Public Art Group, and the Portage Park Neighborhood Association. Fawn Pochel will moderate the conversation. ROOM 1608
Uprising in the Campus: Media and Social Justice Movements in India (Screening/Presentation) In the last few years, many educational institutions and universities in India have been subjected to thought control, restrictions and social discrimination by their administrations, and the current government. Much of this discrimination is meted out to students and staff belonging to India's marginalized communities, women, and those with liberal and left ideology—identities that the current ruling party has traditionally loathed. Unfortunately, much of India's mainstream media, kowtowing to the ruling party, has run campaigns to malign the protesting students. A lot of 'fake news' is being produced and spread through popular media to discredit political movements of minorities and the underprivileged. However, a few media practitioners and independent TV channels are still trying to honestly document these movements. Yousuf Saeed, an independent filmmaker based in New Delhi, shares excerpts from his documentary film Campus Rising and other videos to show how some social change is possible via the independent media and art practices in India. ROOM 1606
3:50 PM - 5:05 PM
Aaron Hughes and Yvette Pino
Making Meaning and Seeking Justice (Presentation) Artists and Iraq War veterans, Yvette Pino and Aaron Hughes, will discuss their art practices, the emerging Veteran Art Movement and their roles in curating the first ever National Veterans Art Museum (NVAM) Triennial and Veteran Art Summit opening May 3 in Chicago. With a focus on the visual, literary, performative and creative practices of veterans, the NVAM Triennial explores a century of war and survival while challenging the perception that war is something only those who have served in the military can comprehend. Throughout history, art has provided a frame to create meaning out of the complicated experience of war, to seek justice, and to imagine reconciliation. The NVAM Triennial draws on this history to connect today's veteran artists with the history of veteran creative practices and their impact on society over the past century. ROOM 1608
We Are Never Never Other. We Are the Center. (Presentation) Aram Han Sifuentes uses art to protest the conditions of the disenfranchised, particularly immigrants of color and women of color. She will discuss her practice and projects such as Protest Banner Lending Library and Official Unofficial Voting Station: Voting for All Who Legally Can't. How can we reimagine civic engagement and citizenship that centers those who have been disregarded and forced to the periphery? ROOM 1606
5:15 PM - 6:30 PM
aMoratorium (Presentation/Performance) Dancemakers J'Sun Howard, Solomon Bowser and Dedrick Gray present and discuss excerpts from aMoratorium.  Focusing on death as it relates to the Black church and Black spiritual traditions, aMoratorium explores black male identity, visibility, temporality and its absence. First commissioned by the Art Institute of Chicago to respond to the Charles Wilbert White Retrospective, the piece questions: how should Black men die and do Black people really die? ROOM 1608
Rachel Wallis and Melissa Blount
The Things We Carry (Workshop) Rachel Wallis and Melissa Blount present a workshop based on the piece "Ashley's Sack", a flour sack embroidered with the gifts given from an enslaved woman to her daughter when they were separated. They will lead writing and embroidery exercises exploring the ways we have been impacted by family separation, and the gifts we have been given/give to others that have helped us bridge that divide. ROOM 1606
Aram Han Sifuentes
Take Receipts and Put It on Blast (Workshop) Come join Cute Rage Press, a collaboration of Aram Han Sifuentes and Ishita Dharap, to fill out pages of Taking Receipts: A Log of Aggression for People of Color, and make Put It on Blast: Call It out and Label It stickers labeling oppressors and lifting up ourselves as complex, intersectional beings. ROOM 1604
6:30 PM- 8:00 PM

Free Dinner and Music by ¡ÉSSO! Afrojam Funkbeat in the Oakton Cafeteria
ÉSSO effortlessly merges Chicano and Boricua roots music with Cuban son influences into a rhythmic sancocho that fills dance floors. Their bilingual lyrics, swirling guitar, brass horns, spoken word, and group singing add to their tropical funk groove. This is the soundtrack of rebel streets remixed for the future by outspoken immigrant youth.
Sponsored by the Oakton Educational Foundation and Humanities and Philosophy Department, with support from the Diversity Council, Environmental Studies Concentration, Honors program, Peace and Social Justice Studies, Behavioral and Social Sciences Department, and Women's and Gender Studies. 
For information, contact Mohamed Mehdi at mmehdi@oakton.edu