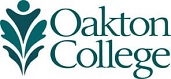 April 2014: Creating Justice: A Symposium Celebrating Art in People's Movements. Saturday, April 12th 1 pm - 8 pm, Ten Hoeve Center, Oakton Community College. This event is free. Refreshments and dinner will be provided. Workshops and presentations on art, theater, poetry, music and activism will be offered throughout the day. Please copy and paste the link in your browser for more details and to register for free: www.oakton.edu/creatingjustice
November 2013: International Education Week at Oakton focused on "Latin American Indigenous Peoples' Responses to Social, Cultural, and Ecological Impacts of Globalization." Events were held the week of November 12-15 at both the Des Plaines and Skokie campus. The keynote speaker was Felix Muruchi, a well-known Bolivian activist and author.
November 2013: The Women's & Gender Studies Program at Oakton co-sponsored a speaker during International Education Week at Oakton. Kirsten Gundersen presented on "Indigenous Women, Cooperatives and Micro-Credit Programs" at both campuses. She discussed her experiences working with indigenous women in Guatemala. This event tooktake place on November 13 at the Des Plaines campus, Rm. 1610, from 11-12:15pm and November 14 at the Skokie campus, Rm. A145, from 11-12:15.
October 2013: The Women's and Gender Studies Program and the Koehnline Museum of Art are hosting a women's art exhibition from October 3rd through the 25th. The theme for this year's exhibit is the response of women to the societal pressures to shape and present their bodies in ways that they have not chosen. Come to opening night on October 3rd, 5:00-8:00 pm, in the Koehnline Art Museum at the Des Plaines campus. On opening night you can meet many of the artists as well as the Women's and Gender Studies faculty members.
September 2013: Tiffany Traylor, a philosophy instructor in our department, has been awarded her Ph.D. in Interdisciplinary Humanities from the Union Institute & University in Cincinnati, Ohio. In addition to her work in philosophy she writes poetry and performs her poetry at many events in the Chicago area including our department's Creating Justice event last spring. Tiffany also recently published a collection of poetry and prose called "If Only Words Were Enough."
September 2013: Oakton's Peace and Social Justice Program hosted a panel discussion lead by Mariame Kaba, founding director of the youth advocate group named Project NIA. The event focused on the relationship between race and justice, on the recent acquittal of George Zimmerman for the murder of Trayvon Martin, and on the state of peace and violence in today's world. It took place on October 2nd at 11:00 am in Room 1606 at the Des Plaines campus. Over 250 people attended, including many of our department's classes that are part of the Peace and Social Justice Program.
 2013 certainly allowed Janina Ciezadlo to express her art and writing abilities. The months of March and April saw Janina showcasing her work, Excerpts From the House of Cards, with the Oak Park Area Arts Council. Additionally, her review will be published in the September/October issues of "Afterimage: The Journal of Media Arts and Cultural Criticism" and "Marketing and Dreaming: The Future of Europe". 
In 2013, Tommy Young received the Honors Program's Public Intellectual Award for his devotion to education and social justice. As the Honors Student Organization president and co-leader of the Students for Social Justice, Tommy has made a commitment to raising awareness across campus on issues such as: sustainable food and water resourcing, bringing down the cost of textbooks and converting to a cost-effective and sustainable trade system, and support for the Adjunct Faculty. He courageously spoke at an Oakton Board meeting about the looming economic and social hardships facing adjunct faculty and ran an awareness campaign throughout the prior week. He also directed and filmed the student produced zombie film, ACE. In addition, Tommy has also attended two national SPEP conferences, and recently graduated with his B.A. in Philosophy from Loyola University in Chicago. That summer he moved on to the European Graduate School in pursuit of his PhD in philosophy and multimedia humanities, and was publically intellectualizing with some of the world's greatest contemporary Humanities' academics.
In 2013 Oskar Bednarek received the Humanities and Philosophy Department Award for outstanding academic achievement and extracurricular involvement in the department. Oskar is a wonderful student whose philosophical abilities have bloomed during his time at Oakton. His thoughtful commentary in class and participation in debate has been a great addition to the student body. Additionally, his participation in the Students for Social Justice as co-leader and his role as a contributing writer for the OCCurrence newspaper have given dimension and support to his voice as an academic and activist. Last summer, Oskar spoke in front of a large group at the People's Summit in Chicago regarding student activism at Oakton and their work towards building a more sustainable cafeteria with local produce, vegetarian options and ethically raised meat. Oskar also led a campaign to eliminate plastic water bottles from the campus. He also starred in the student produced zombie film, ACE, where he portrayed Tom Bowen. We are very proud of Oskar, and look forward to witnessing future pursuits of his along his sparkling path!
In 2013 at the awards banquet for the Honors Program, Hollie Wagner received the Honors Student of the Year award for her dedicated commitment to academic achievement and her outstanding involvement and leadership with the Oakton community. She was also given the Peace and Social Justice Award for her dedication to social activism, which has included efforts towards healthier and more sustainable cafeteria food and her work to raise awareness towards violence against women in this year's V-Day campaign, including directing the Vagina Monologues. She will also be directing a one act this summer during Oakton's PlayOn theater festival, and participated in the student produced zombie film, ACE, that premiered at the banquet. In addition to these notable awards, Hollie is also a recipient of this year's prestigious Jack Kent Cooke Scholarship.  Hollie is an excellent example of how utilizing the many opportunities Oakton has to offer can truly do wonders for students, personally and academically. And she has shown us that even a shy and humble student can rise above and help the world around them! She will be moving onto Evergreen State College to continue her work in humanities and social justice.
On February 14, 2013 (VDAY), over 200 students, faculty and staff got together to DANCE for One Billion Rising - a global campaign to spread awareness on issues pertaining to violence against women.
Hollie J Wagner directed the 2013 Vagina Monologues.
Preservation Chicago recently held a photography contest.  The organization was asking Chicagoans to photograph a favorite building, machine or object that they felt deserved recognition or should be landmarked.  Oksana Filatova, a student here at Oakton, made it to the finals in the People's Choice portion of the contest.  The People's Choice portion is asking everyone to vote for their favorite. Oksana's entry is the photo of the Loyola Museum of Art on the bottom row, far left hand side of the screen. https://www.facebook.com/media/set/?set=a.228611837248801.45386.135358439907475&type=1  It's not too late to vote!
Creating Justice symposium on April 21, 2012: The role that artists play in working for social change has come back into focus in recent years, partly because of the recent movements that have arisen across the world. These have helped bring to light a connection between art and social movements that has long informed our practices in different areas. But at the same time that artists and community organizers struggle to survive and to develop their projects, there are not many opportunities to reflect on, discuss and celebrate the relationship between arts and activism. Creating Justice was conceived as an opportunity to share approaches to working collaboratively between these areas, to engage in dialogues about projects that are underway, to take a fresh look at historic examples and materials, to build connections across disciplines and fields, to engage in hands-on workshops, and finally to celebrate the work that has been done. Artists and activists will present their experiences of the ways in which activism and protest have shaped their art, and of how art is used to transform communities. We will explore the many ways that artists, using diverse artistic methods and materials, work for social transformation within our communities, and the ways that activists draw on the arts in their struggles for social justice.  We will discuss the effectiveness of various artistic engagements with politics, as well as examine some of the frustrations artists and activists might face in these efforts. We will also examine at a practical and theoretical level what it means to create politically engaged art, and what it means, at this historical point, to be a politically engaged artist. We hope that both artists and activists will be able to learn from each other's accounts and develop alliances with each other, as well as with educators, students and community organizers, that will continue to strengthen their work. You do not need to be an artist or an activist to participate in this event, but be prepared: it will make you want to imagine new possibilities for changing our world! The day featured a keynote address from Strike Anywhere of New York, a lunch, several workshops, panels and presentations, a food fair, and a closing performance featuring Ugochi and Afro Soul Effect.
On Thursday, March 8th, 2012, here in the Performing Arts Center, Peter Hudis of the Humanities and Philosophy Department, and co-author of The Letters of Rosa Luxemburg, gave a presentation on Rosa Luxemburg.  This extraordinary and influential woman was a feminist, activist, radical socialist, and one of the best-known revolutionaries of the late 19th and early 20th centuries. The program included a performance by Donna Blue Lachman and her acclaimed one-woman show!  The event was a complete success with over 200 people in attendance!
From March 1st through the 11th Oakton featured a production of Kita y Fernanda in the Preforming Arts Center.  This remarkable work, written by one of Chicago's most important new playwrights, Tanya Saracho, deals with issues of class, immigration, and women's friendship and struggles.  The production was directed by Kathleen Carot of the Humanities and Philosphy department.  The show was sold out and a complete success!
On Thursday, March 1st, 2012, there was an Interfaith Forum held in room 1604-06 here at the Des Plaines campus.  The forum was a complete success and dealt with Judiasm, Islam, Hinduism, Christianity, as well as other major religious faiths.  It focused on the commonalities of these major faiths as well as how they differ.  The forum was presented by the Honors Student Organization, the Oakton chapter of Phi Theta Kappa, the Oakton Library, and UNICEF.  The faculty panel consisted of Mary Hope Griffin, instructor of Speech and Theater, Eugene Mohammed, instructor of Philosophy, and Mohammed Mehdi, Assistant Professor of Philosophy. 
Michael Smith, of the humanities department, will have his new short film, THE CATASTROPHE, premiering at The Illinois International Film Festival on Saturday, Nov. 19, at 3 p.m. at the Viaduct Theater in Chicago (3111 North Western Ave.). The film features a scene shot right here on Oakton's campus! We hope to see you there in show of support for this up-and-coming filmaker and proud member of the Oakton community! For more information on the film and its premiere visit www.thecatastrophemovie.wordpress.com.
Angela Koon, instructor of humanities, directed a staged reading of Cat's Paw on October 15 and 16 at the Performing Arts Center.
Our department's very own Peter Hudis has been receiving worldwide recognition for his work as co-editor of The Letters of Rosa Luxemburg. This is the first volume in a projected 14-volume edition of which Peter is the general editor and is part of a decade long endeavor to collect all of this extraordinary woman's writings in English translation. Critics have praised the timing of its release as crucially relevant to this historic period of revolution that our world is currently experiencing. The response to this volume continues to grow with reviews appearing in such renowned publications as The Guardian, The Atlantic Monthly, The Nation, and the London Review of Books. You can also see Peter Hudis giving a lecture at the NYU book launch on YouTube.
Vincent J. Samar, professor of philosophy, has just finished a piece entitled A Preface to World Government: A Comparison of the Current State of International Governance with the State of Governance that Followed Adoption of the American Articles of Confederation. It is to be sent out to law reviews for publication consideration the first week of August. Also, a piece on The Analytic Aposteriori and a New Understanding of Substantive Due Process that is Exhibited in the Lived Experiences of Those Seeking to Marry Someone of the Same-Sex will be published by St. Louis University Public Law Review. Finally, a piece that was published in 2004 in the William and Mary Journal of Women and the Law entitled Autonomy, Gay Rights and Human Self-Fulfillment: An Argument for a Modified Version of Liberalism in Public Education will be reprinted next year in a book called QUEER PHILOSOPHY. Vincent is also an adjunct professor of law at the Illinois Institute of Technology, Chicago-Kent College of Law and an adjunct professor of philosophy at Loyola University Chicago.
We would like to say goodbye to the following faculty members: Hrishi Ingle, Ryan Preston, and Brett Fulkerson-Smith. After spending the spring semester at Oakton as a visiting professor from Hyderabad University, Hrishi will be returning home to India. Ryan Preston is leaving to teach humanities at Tan Tao University in Vietnam and Brett Fulkerson-Smith is leaving to take a full-time job at Harper in the fall. We wish them luck in their future endeavors!
Students, faculty, and scholars from India, Germany, and Hong Kong attended the conference, Teaching South Asia Critically,  on April 21 and 22, 2011. This conference featured a variety of international scholars, as well as Peter Hudis, Anil Lal, and Hrishikesh Ingle from our department. The conference was organized by Mohamed Mehdi and Madhuri Deshmukh and funded by a Title 6A grant from the Department of Education.
Kathleen Carot organized a successful Women's and Gender Conference, At the Border: Transformation and Transition in Contemporary Feminism. Highlights included a keynote by Julia Serano, as well as a plenary session featuring Tanya Saracho.  Humanities and philosophy students also participated in the conference. Jeannine Perkins, Karin Spears, and Catherine Aranas presented their autobiographical work on the student panel, Writing Women's Lives: The Transformative Power of Auto/biography.
Angela Koon, faculty member in the humanities department directed a successful production of the Vagina Monologues.
Our department was honored to have Hrishikesh Ingle, a visitingp rofessor from Hyderabad, India, with us for the spring semester. He is an assistant professor of film studies at the English and Foreign Languages University in Hyderabad, India. He specializes in Third Cinema and did his doctoral dissertation on Indian, Chinese, and Iranian Cinema. Dr. Ingle is currently teaching courses in fiction and film.
It was an honor to have Professor Javeed Alam come speak on April 7. Over 200 people came to hear his talk, Can We Humanize Modernity? Professor Alam is Chairman of the Indian Council for Social Science Research. He is retired from English and Foreign Languages University and Himachal Pradesh University, and is the founding chairman of the Alam Khundmiri Foundation. This event was sponsored by the Humanities and Philosophy Department in conjunction with the Honors Student-Faculty Seminar.
Congratulations to Katrina Underwood who won the 2009-2010 Humanities and Philosophy Student of the Year Award. Katrina did outstanding work in both an Honors core seminar and in the student/faculty seminar. Her writing is particularly impressive. She has been active in Students for Social Justice and was recently voted into office as the new president of the Honors Student Organization.
Michael Smith's new short film, "At Last, Okemah!" will be screening at the Chicago International Music and Movies Festival on March 6. Michael teaches film classes in our humanities department.
Congratulations to Lilith Bat-Leah who received the Departmental Award for Outstanding Achievement in Humanities and Philosophy for the 2008-2009 academic year. Lilith has completed two student-faculty philosophy seminars. Lilith was also named Honors Student of the Year.
In honor of Women's Histroy Month, on Tuesday, March 30, Cheryl-Lynn May shared from her master's thesis on the work of American portrait miniaturist Mary Way (1769-1833). Cheryl-Lynn May is a former Oakton student who is currently a Lois F. McNeil Fellow at the Winterthur Program in American Material Culture and the University of Delaware. The event was sponsored by the Women and Gender Studies Program.
Congratulations to Amy Zumfelde who has just received her Ph.D. from Northwestern University.    
On March 4, the Women's and Gender Studies Program sponsored a talk by Barbara Ransby, Ph.D. The talk was entitled, "Race and Gender Myths in the Age of Obama," and over 150 people attended.
Claudia Remirez, Director of the Association of Women of the Highlands, spoke at an Oakton forum on September 17. Over 150 students attended and heard Claudia speak about the Mayan Cosmovision and the continuing struggle of the Mayan people against the legacy of colonialism. Kirsten Gundersen, an American student who recently graduated from Lawrence College and who works for AMA, translated for Claudia. Claudia also spoke about the service trips to Guatemala that the Highland Support Project sponsors. Oakton students are currently discussing the possibility of a service trip to Guatemala. If you are interested, please contact Holly Graff.