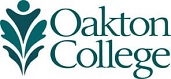 Humanities & Philosophy Student of the Year
2016-2017 Gustav Showley
Gus 'participation, dedication and excellence in and out of the classroom is why he was awarded the Peace and Social Justice Award, Honors Student of the Year Award, and the multi-year scholarship to Elmhurst College. He strived and succeeded in becoming a better student, but he also found himself immersed and engaged in social justice issues, particularly related to the environment and economic justice. He was one of the students the aided in the creation of the Ecology club, and was dedicated to the Ban the Bottle Project. Gus was also an officer to multiple clubs here at Oakton. He plans to continue his studies in Environmental Policy at Elmhurst College. 
2016-2017 Sto Hummel
Throughout his time here, Sto showed a critical eye for philosophy and a passion for it. He has displayed a great desire to study both the environment and philosophy, and during his time here at Oakton, he has illustrated his eagerness for both through his independent study, his work on the NO DAPL project, his various Environment education panels, creation of the Ecology Club, and his new website when he has listed all the pipelines spills that have occurred in the United States. For those reasons, Sto was awarded Philosophy Discipline Award. He has shown willingness to continue his studies in the Environmental Studies and Philosophy after transferring.
2016-2017 Sophia Marchionne, Brigid Martinez, and Sunayna Punjabi
This year Sophie, Brigid, and Sunayna were awarded the Women's and Gender Studies Discipline award for their excellent work at the Women's and Gender Studies Conference. For the panel their focus was on explaining the struggles of first- and second- generation women in the United States with a particular focus on the topic of marriage. They brought together thoughts and experiences from their own diverse backgrounds and shared their research at the conference. They have all taken numerous WGS courses here at Oakton, and have shown determination to continue their work as feminists in academia and everyday life.
2012-2013 Oskar Bednarek
Oskar's participation in several Honors core seminars and in the student/faculty seminar was outstanding. He has been active as a leader in Students for Social Justice and attended a S4SJ trip to the Left Forum in New York at Pace University. He also starred in the HSO produced independent film ACE, which premiered at the 2013 Honors banquet.
2011-2012 Matt Hidder
Matt Hidder is an avid philosopher and freestyle lyricist. He also went along on Oakton's second study abroad trip to India in the summer of 2012.
2010-2011 David Patterson
Through the Oakton Honors Program, Dave was also awarded a multi-year scholarship to Elmhurst College. He is currently working on a very promising first novel.
2009-2010 Katrina Underwood
Katrina did outstanding work in both an Honors core seminar and in the student/faculty seminar. Her writing is particularly impressive. She has been active in Students for Social Justice and was recently voted into office as the new president of the Honors Student Organization.
2008-2009 Outstanding Achievement Award
Congratulations to Lilith Bat-Leah who received the Departmental Award for Outstanding Achievement in Humanities and Philosophy for the 2008-2009 academic year. Lilith has completed two student-faculty philosophy seminars. Lilith was also named Honors Student of the Year.