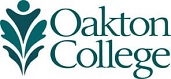 FLAC  (Payroll System)
To view your SSB FLAC Compensation: (classes you have been assigned to)
Log into MyOakton
Click on Employee Tab
Select Self Service Banner (SSB)
Select Employee and click Faculty Load and Compensation
Select Faculty Compensation & Acknowledgment and select Term (drop down arrow)
Click on "GO" Button
To view your Pay earnings history and pay stubs: (actual payments, this includes misc. pymts and stipends)
Log into MyOakton
Click on Employee Tab
Select Self Service Banner (SSB)
Select Employee and click on Pay Information
Select Earnings History and date range
Click on  "Display" Button
-OR-
Select Pay Stub and select year
Click on "Display" Button
When teaching on head count or teaching an honors section it is important to notify Chell Coonen when the enrollment changes. (This will help ensure you are accurately paid) Send a print-out or screen shot of your enrollment. (I cannot view past enrollments)
Please contact Chell Coonen with payroll questions. This includes meeting, substitute and WSAT payments.
Banner ID #s
Instructors need to know their Banner ID #s. The B# is replacing your SS# for added identity security.
You will need your B# for payroll, timesheets, and signing in for meeting.

THIS IS VERY IMPORTANT!

(without your B# your payments may be delayed)
The last 4 digits are your B# are the last 4 digits of your copy code.
Time Sheets
Must be completed by instructor subbing, no subbing payments are made without a time sheet.
You can look up the class information in Banner or on the count of seats print-out in the division office or faculty support office.
It is important that all required fields are completed on the substituted payment request for or you payment may be delayed.
Time sheets are to be turned into Chell Coonen.
Copy Jobs
Can be requested via the copy form located in the division office or the faculty support office.
When submitting a test you must indicate it is a test, so, proper handling procedures can be done.
When sending to the Copy Center via email – include all information, such as, number of originals, numbers of copies needed, place for delivery (DP or RHC), color paper, and any other required information to have the job completed properly. Copy Center Email: copycenter@oakton.edu
Authorization for 250 copies or more is required. Maria Haske/Linda Korbel will be asked for this authorization.
OCC is monitoring for Copyright violations. Please make sure you have copyrights when necessary. You will be questioned as to copyrights prior to copies being made. If you have copyright permission please include the supporting documentation with your copy job.
When possible instructors are encouraged to post material on their web page or email it to students so the student can print it out. Again, copyrights apply to this material.
If a student doesn't have a computer or internet off campus they can come to the computer lab and view or print any necessary materials.
A copyright permission form can be obtained in the division office. Please not this procedure does take time so you must plan ahead. Plan at least one month ahead.
Cancelling Class
Email class notifying the students class is canceled and including any instructions for assignments.
Call or email division office/faculty support office and chair person. When sending emails to the division office email more than one staff person.
Requesting a Substitute Instructor
Email chair person and division office for a notice to be sent out to the faculty.
Check substitute book in division office for available subs and contact them directly.
Notify chair person and division office/faculty support office of who will be subbing and for which course.
Book Orders (excludes Modern Languages, ART, Speech)
Log into MyOakton
Click on Employee Tab
Under the Faculty-Staff Links (box on right side of page)
Click Book Orders – Faculty Textbook Order Form
Fill out form and click on "submit" button
You will receive a confirmation email after you submit your book order successfully. (I suggest you save this email in your records for back-up)
Oakton Email
You are responsible for checking your OCC email at least once a week.
All department notices will be sent to your OCC email.
The OCC email is published on the website and in the directories so students, faculty and staff can email to that address.
Travel Requests
Adjuncts are allowed up to $125.00 per fiscal year for travel (as long as money is available in the budget). Travel must be used for educational purposes and requests must be submitted at least 10 working days prior to the date of travel. (Late requests may be denied based on failure to submit your paperwork in a timely manner) You must include back-up documentation for travel. This includes the information on the conference and the price of the conference, hotel, and rent-a-car.
Upon your return from travel you must complete an electronic Travel Expense Report. This can be found on the OCCSHARE drive in the TRAVEL Folder. After it has been filled out, please email it or mail it to Chell Coonen. Along with all receipts.
Once both forms and all back-up documentation have been approved and submitted a reimbursement check will be issued to the traveler.
Schedule and Syllabus
Schedules and Syllabi are now electronic. They will only be sent to your OCC email.
It is very important these are returned to Margaret Sanders in a timely manner. The required by date is included in the email Margaret sends out at the beginning of each semester.
Evaluations
Evaluations are conducted each semester. It is important for instructors to have the students complete the evaluations and turn them in.
Please notify Kathy Romano if you can't complete them on time.
Office Staff Emails