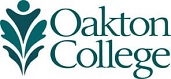 Overall Vision for the Department


A Global Vision:

The Humanities and Philosophy Department currently has several "gateway" courses that attract many students. These include World Religions, World Mythologies, Western Culture and the Arts Parts I and II, for example. Several other courses, such as Introduction to Philosophy, Ethics and Logic, attract students from many different academic areas. We will continue to work to ensure that these courses genuinely reflect a variety of perspectives from around the world, incorporating diverse materials and ensuring that they are taught in a way that challenges the Eurocentric assumptions that they have traditionally included. We will also develop a global vision by ensuring that courses focused on 'areas', for example, Asian Humanities, Asian Philosophy, African-American Culture Arts, grow and become popular offerings for our students. We will promote these offerings to students and also work with faculty to develop curricula, materials and approaches to support growth in these areas. We think a major contribution we can make to students' college success is allowing them to choose from a variety of humanities offerings that reflect the cultural diversity of our community. We would also propose to develop assessment projects that relate to these global perspectives in our classes.
Student Community:
We want to continue to develop connections between our philosophy courses and other events on campus and in the Greater Chicago area. Our students will benefit from a sense of engagement and involvement that this will foster, and it will also increase their connection to movements and events in local and global communities. This will provide opportunities to develop critical thinking skills and to connect classroom learning with engaged experiences. We will continue to develop and support several such initiatives, including Creating Justice (an annual symposium on arts and activism), International Education Week, WGS conferences and art shows and other on-campus events. We want to expand these offerings and create better opportunities for faculty to directly incorporate these into their course schedules and curricula. Another initiative we will explore is the Community College Ethics Bowl, which has recently been created on a model similar to the Ethics Bowl, and inter-collegiate philosophy competition that has drawn participation from around the country. Further, we want to explore ways of making community engagement or service learning a more integrated part of our curriculum. Our belief is that initiatives such as these will help to develop community among students through their involvement in philosophy and the humanities. We are also interested in making this initiative, connecting the classroom with external learning experiences, the basis for assessment projects over the next two years.
Communicating the Relevance of the Humanities:

We believe that the humanities offer students a crucial aspect of their overall education. This is partly because it develops critical thinking skills, problem-solving abilities, as well as reading and writing skills. But even more, we think that it provides students with an indispensable opportunity to critically evaluate social institutions, cultural change, and their own life choices. The humanities offer a background that is indispensable in considering how one wants to live, and deciding what commitments one should make in the context of our cultural and political struggles and realities. More than ever, with the rise of fast paced digital technologies, consumerist societies and globalized homogeneity, the teaching and learning of the humanities would seem to be of utmost value. And yet, in a recent issue of the New York Times, there is an article with the opening sentence, "In the global marketplace of higher education, the humanities are increasingly threatened by decreased funding and political attacks" ("Humanities Studies Under Strain Around the Globe" New York Times, Dec. 1, 2013). This suggests the need to communicate the relevance of the humanities not only to potential students, but even to others at the college or beyond. We will be working with our faculty to think of ways related to pedagogy, programming and curriculum to continue to emphasize the importance and relevance of the Humanities in education today.
Building Interdisciplinary Connections

Through our close involvement in the Honors, WGS, Global Studies and PSJ concentrations, the Humanities and Philosophy Department is well place to develop its connections as part of an interdisciplinary approach to learning. This is an important way, again, of increasing students' ability to see their education at Oakton in a holistic and integrated way. This affects their sense of belonging and supports efforts at retention and completion. We would like to work on ways of sustaining and expanding some of these interdisciplinary connections, particularly with courses in science and technology. There is a real need to collaborate here, and many opportunities present themselves, for example in working on projects related to sustainability and ecology or digital technologies, for example.
These areas of focus indicate aspects of a broad vision that we would like to work towards. Its contribution to core values and goals of Oakton, including building community and a sense of belonging for students at Oakton, supporting academic excellence, implementing anti-bias and multicultural approaches, and connecting students to local and global communities, should be clear. In addition we will continue to focus on fostering a strong and connecting faculty. At the current moment, enrollments in PHL and HUM courses continue to grow, and there is a sustained pressure on our very large number of adjuncts to bear the heavier part of this load. As chairs, we will continue to support adjuncts in making a consistent and sustainable contribution to our teaching, and in providing and directing opportunities for professional development and exchange. Maintaining a cohesive community with strong communication, vision and morale is essential to providing a strong humanities education for our students, and we will continue to devote our efforts to maintaining these aspects of our department.
Specific Directions

General Department Maintenance and Growth

Continue slowly increasing the number of sections to meet student demand including a cautious expansion at RHC……Balance the increase in Great Books sections with an expansion of total sections offered so as not to lower the total enrollment.  Move towards most sections of HUM 127 and PHL 106 having Great Books status.


Offer at least five sessions in the May interim and two in both the August and Winter interims.......Investigate the possibility of a summer re-configuration to take advantage of the popularity of short classes.
Deal with how to make HUM 120, 121, 122, 123, and PHL 215 and 245 more attractive classes. 
Continue to add new classes if IAI certification is possible. Seek IAI recognition for our applied ethics classes, a possible political philosophy class, possible music classes, and the new intro to LGBTQ studies.
Continue the careful venture into online classes with fulltime faculty carefully monitoring these classes and with all online classes taught by faculty who also teach for us in the classroom…..Consider online ethics, women's studies, and intro to music, but only after we have had a major discussion of the role of online classes....Continue to further develop standards for the type of online classes that we believe are pedagogically acceptable.


Continue to link our classes to WGS, PSJ, Global Studies, and Great Books whenever possible, and work to get all faculty members to support this linkage.


Work with appropriate programs such as the Accounting Department to include relevant ethics classes in their requirements or in their suggested classes.


Continue to provide the Honors Program with at least 5 sections a year – including the faculty-student seminar every spring…..Try to support at least one honors class in Skokie.


Consider developing our own reader for HUM 120 and 121.
Promoting Quality Education in and Classroom and through Co-Curricular Activities
To promote effective teaching, lower class size by cautiously expanding our participation in the Great Books Program
 
Formulate our vision of appropriate humanities and philosophy classrooms, and work to implement this during the up-coming remodeling of the west wing.
 
Guarantee that our instructors encourage their students to make use of the humanities resources available at Oakton including the Women's and Gender Studies events, the Global Studies events, PAC events, the Koehnline Art Museum, public forums, etc. by writing this into our course objectives.


Continue to emphasize assessment that attempts to measure critical analysis. Plan to do co-curricular assessment again at some point.


Make resources available to faculty to help with book selections and supplements – particularly in HUM 120, 121, 122, 127, PHL 106, 205.  Help instructors more easily make their classes truly global and anti-racist as well as help them incorporate WGS content in all classes.


Consider learning communities that bring together writing classes and some of our gateway classes.


Consider developing student activities around the Ethics Bowl and a Film Club. Consider joint field trips.


Recruit high caliber adjunct instructors and include the adjuncts in the department through planning effective meetings, keeping in touch, celebrating the achievements of adjuncts on the website, seeing that adjuncts have opportunities for teaching the most desired classes including honors, learning communities, etc.


Continue to argue for more full-time faculty while addressing the injustices towards adjuncts.  Seek as many affiliated adjunct positions as we can use.
Building a Public Face

Continue building a public presence for the department through an effective website, a departmental newsletter, brochure, and aggressive defense of the importance of philosophy and humanities - perhaps through a poster campaign.


Make Creating Justice an event that we hold every spring....Build a public presence through sponsoring one or two public events per semester that forward our strategic goals.


Sponsor at least one public forum a semester on philosophical issues including the forum for the student-faculty seminar.
Make sure that our department is represented on key committees by discussing proposed committee work by fulltime faculty and encouraging adjunct faculty to serve on committees as well.


Educate ourselves about the situation in higher education today – especially in terms of the injustices towards adjuncts and the current attack on the humanities.  Consider organizing educational sessions on these topics for faculty outside our department.