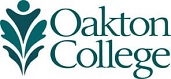 This class is a unique seminar in which both faculty and students participate.
Section 0H1

 

R

2:00-4:45 pm

Des Plaines

Section 0H1 is an honors course.

PHL 290 is a very unusual seminar in which both Honors students and a number of Philosophy Department faculty members participate. Every year the topic ofthis seminar is different. This spring the seminar is called "Philosophyand Social Change." We will study some of the work of Antonio Gramsci, anItalian Marxist philosopher who spent many years in the prisons of Mussolini's fascist regime. Gramsci did highly innovative work on how consciousnessand consent is developed in advanced capitalism and how the resulting compliance might be challenged through democratizing institutions. Wewill discuss whether his work illuminates anything about the contemporary U.S. and possible strategies for change. We will look at the implications of Gramsci's work for education in particular. We will also look at possible criticisms of his ideas from the perspectives of feminism andcritical race theory. We will examine whether this work can help usunderstand the way our consciousness is being transformed by corporationssuch as Google and Facebook as well as by constant surveillance. Students will have a number of options for fulfilling class requirements. Instructor consent required for students without some background in ethics or social and political philosophy.