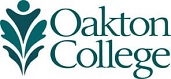 The Law Enforcement Program at Oakton offers individuals the opportunity to obtain a Certificate in Law Enforcement by selecting and completing ten (10) 16 week law enforcement courses, totally 30 credit hours.
Course Objective
The certificate program allows individuals the opportunity to obtain the basic knowledge of law enforcement and the criminal justice system.
Course Outline
Demonstrate how laws are created, the history of law enforcement, the court system, and the United States correctional system.
Delineate the ethical behavior of the criminal justice professional.
Explain the investigation process and apply specific investigative and information gathering techniques to meet the evidentiary requirements of the criminal court.
Outline forensic techniques used to investigate and solve crime.
Discuss how community relations and law enforcement can engage in meaningful dialogue.
Converse about the importance of understanding criminal law, criminal procedures, and law of evidence.
Display an understanding of the impact drug and vice have on United States society.
What Police and Detectives Do
Police officers protect lives and property.
Work Environment
Law enforcement work can be physically demanding, stressful, and dangerous. Police officers have one of the highest rates of injuries and illnesses of all occupations. Working around the clock in shifts is common.