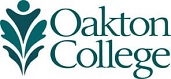 The Management and Supervision curriculum is designed to provide students with training in the general areas of policy interpretation, goal setting, decision making, communications and motivation. The curriculum is intended to serve the needs of students who want to enter supervisory positions and to enable those already in management to upgrade their supervisory skills and potential for growth. Cooperative work experience is incorporated in the curriculum in order to provide on-the-job training experience.
In addition to the A.A.S. degree, four Certificate programs are offered: Management and Supervision; Leadership Excellence; Professional Consulting; and Human Resource Specialist.
For more information, contact Tracy Fulce, Chair of Business in Skokie at tfulce@oakton.edu or 847-376-7803.