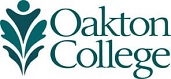 Human Resource Management deals with a company's most valuable asset, its people. Human Resource professionals are responsible for a wide range of activities, from recruitment and hiring, training and development, performance evaluation and compensation, to health and safety. How do you ensure your management practices conform to government and industry regulations? How do you develop personnel policies, manage employee records, and administer employee benefits?

Oakton's Human Resource Specialist Certificate provides the tools you need to prepare for a career in this dynamic field. Courses include MGT 117 Human Relations in the Workplace, MGT 222 Conflict Management, MGT 266 Employee Selection and Staffing, and MGT 268 Human Resource Management Law.

For further information contact Tracy Fulce, department chair, at 847.376.7803 or tfulce@oakton.edu.