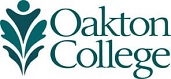 Collaboration of Midwest Professionals for Logistics Engineering Technology Education (COMPLETE)
The National Science Foundation (NSF) awarded Oakton Community College $149,998.00 in grant funds to support the collaborative Advanced Technological Education (ATE) partnership between Oakton, Columbus State Community College, and Sinclair Community College through September 2021. Funds support the expansion of pathways for next-generation logistics engineering technicians in the region.
Based on the strong logistics infrastructure in Chicago, Dayton, Columbus, and the Midwest in general, this NSF ATE grant works to provide firms with technologically educated logistics employees to help support the growing supply chain industry. The overall project goal is to provide technician education by expanding career pathways for logistics engineering technicians to support the increasingly complex technology needs of the supply chain sector while connecting program graduates to employment opportunities in a variety of industries.