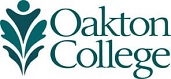 The Marketing Management curriculum is designed to meet a variety of student needs, including preparation for entry level positions, upgrading skills needed in current jobs, making career changes or acquiring specialized knowledge for small business ownership. Individuals may earn an A.A.S. degree in Marketing Management or certificates in a variety of specialized areas. Marketing involves planning and developing products and services, pricing them, making them available through effective channels of distribution and promoting them. Career positions exist in professional selling, research, advertising, customer service, public relations, retail merchandising, new product development, product management, warehousing and distribution, and consulting.
Students seeking to prepare for entry level positions will find the A.A.S. affords them the broadest range of preparation. The certificates provide students with the ability to gain new credentials quickly, to add many salable skills, and to build on previously obtained business knowledge. The marketing courses required to earn certificates may also be applied to the associate degree. Marketing careers in the future will demand higher levels of knowledge and skills in a variety of specialized areas. Certificates offer an opportunity for students to become more diversified in meeting tomorrow s performance requirements.
To enroll in the Practicum (MKT 251), students must earn a minimum grade of C in all other MKT courses.
To earn a certificate, students must earn a minimum grade of C in all MKT courses in the certificate.
Students intending to earn a baccalaureate degree in marketing should follow the General Business Associate in Arts curriculum.
For more information, contact Tracy Fulce, Chair of Business in Skokie at tfulce@oakton.edu or 847-376-7803.