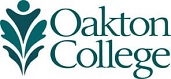 Why are there so many certificates in Marketing?
Marketing is a broad area with many career tracks. The various certificates concentrate on skill sets required for each area. In today's demanding workplace, employees are expected to "wear many hats" and have numerous job skills. The variety of certificates define these skill sets and establish a proficiency in that career area. Certificates can be listed on a resume, differentiating a candidate from other applicants. Certificates are also listed on the official transcript.
Are courses offered days, evenings, and weekends?
Yes.
What is a Career Action Series (CAS)?
A Career Action Series allows students to develop a specific set of skills by taking 2 courses in a particular area in one semester. These courses, which can be applied to a degree or certificate at Oakton, are offered on evenings and weekends. Courses in these series are intensive, but allow students to complete a certificate or degree at a quicker pace.
What courses are offered every semester?
MKT 131, 161, 261 are offered fall and spring semester and only MKT 131 is offered in summer. The majority of courses are offered on a rotating basis, but the department chair will allow substitutions if a specific course is needed to complete the degree or certificate in a timely manner.
What happens if a course is continually withdrawn for lack of enrollment yet required for a degree or certificate?
Contact the department chair and ask for a substitution.
If I have an extensive background in a required course, do I have to take that class?
Please contact the department chair to discuss possible higher-level course substitutions.
Can I transfer credit from other schools?
Students must complete a Request for Evaluation of Credits from Other Schools or Sources in Registrar Services. Contact the department chair for more details.