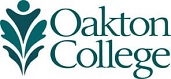 Request for Mathematics Prerequisite Clearance
Request for Mathematics Prerequisite Clearance
Complete this form and provide supporting documentation by fax (847.376.7076) or email ( mathplace@oakton.edu), or bring to the Division of STEM and Health Careers, Room 2180, Des Plaines.
IMPORTANT DATES
August 17
Faculty return for fall 2020 semester.
August 21
August interim classes end.
August 24
Fall 2020 semester classes begin.
August 25
August interim grades due.
August 31
Last day to submit proof of residency, business service agreements and chargebacks/joint agreements.
September 7
Labor Day holiday. College closed.
September 21
Last day to withdraw from 16-week courses and have course dropped from record.
September 21
Last day to change to audit for 16-week courses.