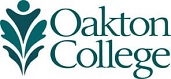 Request for Mathematics Prerequisite Clearance
Request for Mathematics Prerequisite Clearance
Complete this form and provide supporting documentation by fax (847.376.7076) or email ( mathplace@oakton.edu), or bring to the Division of STEM and Health Careers, Room 2180, Des Plaines.
IMPORTANT DATES
June 15
Seven-week summer session begins.
June 15
Four-week interim grades due.
June 22
Last day to drop and have course dropped from record.
June 22
Last day to change to audit.
June 25
Last day for filing graduation petitions.
July 4
Independence Day holiday. College closed.
July 6
Independence Day holiday observed. No classes; College open.