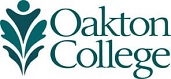 Oakton's mechanical design program trains students in computer-aided techniques that lead to careers in mechanical design, mechanical engineering, and technical sales. With classes meeting in state-of-the-art labs at the Skokie campus, students gain hands-on practical experience with equipment and software similar to that used in industry settings. Our software includes AutoCAD, Inventor, Rhino, Revit, SolidWorks, and MasterCam. Lab equipment includes high resolution displays and a rapid prototype machine/3d printer.
Students receive the first-rate education and training necessary to stay current with today's technology. If you are imaginative, creative, and want to upgrade your skills, Oakton's mechanical design program is the right fit for you.
For more information about opportunities in mechanical design/CAD, contact Joseph Cirone, chair, at 847.376.7612 or email jcirone@oakton.edu, or Boguslaw Zapal, Coordinator, at 847.376.7707 or email bzapal@oakton.edu.