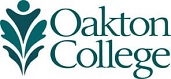 High School graduate or GED.
Overall GPA of 2.0 or higher.
English 101 placement based on Oakton Writing Skills Assessment Test (WSAT) or completion of English 101 course.
One year of high school or one semester of college biology completed within the last 5 years with a minimum grade of C.
Completion of BIO 114, HIT 104, HIT 194, MAT 102 with a minimum grade of C (Content must be equivalent to Oakton courses.).
Native English Accuplacer® reading assessment test, taken at Oakton's Testing Center. Required minimum score of 76 if taken prior to Oct. 15, 2018, or a required minimum score of 250 if taken after Oct. 15, 2018.