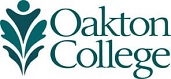 Medical Laboratory Technology offers a broad science background and courses in both theoretical and practical aspects of clinical laboratory science. Medical laboratory technicians determine the presence, extent, or absence of disease and provide data needed to evaluate the effectiveness of treatment in hospitals, clinics, physicians' offices, and commercial laboratories.
This is a limited enrollment program.
Because MLT is a limited enrollment curriculum, students should attend an Information Session prior to applying.

Course offerings include laboratory techniques; principles and physiological significance of tests on all types of body tissues and fluids, from urine and blood to cell samples; and hands-on experience with a wide variety of specialized, high-precision instruments, including centrifuges, electronic counters, automatic analyzers, and computers. Students enrolled in the Medical Laboratory Technology program must meet specific standards.
To find out more about the opportunities in Medical Laboratory Technology, contact a Health Career Advisor at healthcareeradvising@oakton.edu.