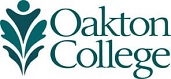 Contact Jennifer Crowley, health career advisor, at jcrowley@oakton.edu or 847.635.1844, or attend a Medical Laboratory Information Session.
Complete a Health Care Program Application. The application period for fall 2018 is September 1, 2017 through July 30, 2018, or until enrollment is at capacity. Early application and completion of file is encouraged since this program has limited enrollment.
Send official high school and/or prior college transcripts to:
Cynthia Lynn, Enrollment Office
Oakton Community College, 1600 E. Golf Road, Des Plaines, IL 60016
(Or bring transcripts in a sealed envelope to the Enrollment Center.)
Complete the admission prerequisites required for admission.
Interview with program chair and/or admission committee. A completed file is required prior to an interview. Interviews begin December 2016.