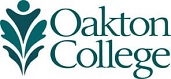 Essential skills represent the non-academic ability of the applicant or the student to accomplish the essential requirements of the medical laboratory technology program. These standards are based on the essential skills of the medical laboratory technology student. They must be mastered in order to obtain credit for the educational program. Students are expected to perform satisfactorily in the following domains:
Physical
Identify sizes and shapes.
Discriminate colors or shades both macroscopically and microscopically.
Ability to freely maneuver around the assigned laboratory work areas and patient care settings.
Safely and accurately perform diagnostic laboratory procedures.
Lift, operate instruments, perform tests and phlebotomy procedures.
Cognitive
Communicate fluently in English by written and oral and/or alternate means.
Successfully receive and transmit information.
Read and follow instructions.
Emotional/Psychological
Accurately perform laboratory duties in a stressful environment.
Identify and respond to emergency and non-routine situations.