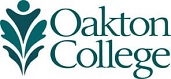 Phlebotomy
I.     Course Prefix/Number: MLT 107
       Course Name: Phlebotomy
       Credits: 4 (3 lecture; 3 lab)
II.    Prerequisite
Admission to the Phlebotomy Certificate program or MLT program or consent of Program Chair.
III.   Course (Catalog) Description
Course provides in-depth study of current phlebotomy techniques.  Focus is on skills necessary to properly obtain blood specimens for laboratory testing. Content includes safety precautions, collection equipment, venipuncture and skin puncture techniques, and special collection procedures.
IV.   Learning Objectives
Upon successful completion of this course the student will be able to:
Discuss the role of the phlebotomists in the health care delivery system.
Describe and utilize laboratory safety and infection control policies and procedures.
Demonstrate knowledge and understanding of the anatomy and physiology of body systems.
Describe equipment and supplies needed to collect blood by venipuncture and skin puncture.
Discuss collection tubes and corresponding anticoagulants.
Explain the importance of proper specimen collection in relation to a Quality Assurance Program.
Describe legal and ethical implications of patient testing.
Demonstrate proper collection of blood by venipuncture.
Demonstrate proper collection of blood by skin puncture methods.
Discuss and describe special collection procedures.
Demonstrate knowledge of common laboratory tests and their specimen requirements.
Demonstrate knowledge and understanding of blood borne pathogens.
V.    Academic Integrity and Student Conduct
Students and employees at Oakton Community College are required to demonstrate academic integrity and follow Oakton's Code of Academic Conduct. This code prohibits:
• cheating,
• plagiarism (turning in work not written by you, or lacking proper citation),
• falsification and fabrication (lying or distorting the truth),
• helping others to cheat,
• unauthorized changes on official documents,
• pretending to be someone else or having someone else pretend to be you,
• making or accepting bribes, special favors, or threats, and
• any other behavior that violates academic integrity.
There are serious consequences to violations of the academic integrity policy. Oakton's policies and procedures provide students a fair hearing if a complaint is made against you. If you are found to have violated the policy, the minimum penalty is failure on the assignment and, a disciplinary record will be established and kept on file in the office of the Vice President for Student Affairs for a period of 3 years.
Please review the Code of Academic Conduct and the Code of Student Conduct, both located online at
www.oakton.edu/studentlife/student-handbook.pdf
VI.   Sequence of Topics
The Health Care Setting

Types of facilities
Departments
Laboratory
Role of the phlebotomist

Anatomy and Physiology

Anatomic position
Body planes
Body directional terms
Body systems

Circulatory System

Vascular system
The blood

Safety

Safety issues
Infection control
First aid procedures
Blood borne pathogens

Collection Equipment and Supplies

General equipment
Venipuncture equipment

Tourniquet
Needles
Evacuated tube system
Tube additives
Order of draw

Skin puncture equipment

Lancets
Collection devices
Warming devices
Order of collection

Blood Collection

Physiologic factors
Test status
Site selection
Complications

Venipuncture

Routine venipuncture procedure
Syringe and butterfly procedures
Failure or inability to collect blood

Skin Puncture Procedures

Routine procedure
Blood smear preparation
Indications for use
Tests that cannot be performed by skin puncture

Special Blood Test Procedures

Forensic specimens
Blood bank specimens
Blood alcohol specimens
Blood cultures
Glucose tolerance
Newborn screening
Bleeding time

Arterial Blood Gases
Quality Assurance

Specimen Handling and Processing

Nonblood Specimens and Tests

Urine collection
Stool
CSF and other body fluids
Throat culture
VII.  Methods of Instruction
Classroom lectures, discussion of case studies, reading assignments, tape series, and laboratory demonstrations will be used to present theory and techniques.
Performing phlebotomies in the student laboratory is a course requirement.  This means you will practice drawing each other's blood in lab. This will be used to develop student skill and accuracy in blood drawing.
Course may be taught as face-to-face, hybrid or online course.
VIII. Course Practices Required
Course is taught face-to-face, hybrid or online course.
Participate in all sessions and activities. Since late arrivals disrupt the class, you should be prepared to begin on time.
Attend all lectures and laboratory sessions.
Complete reading assignments, study questions, worksheets, and any other specific assignments for class.
Complete lab assignment each week.
You will need to successfully perform the following minimum number of procedures in lab or you will receive an incomplete or failing grade:

16 venipunctures – 2 single, 2 syringe, and 12 multiple tube
16 finger sticks
1 bleeding time
20 sticks on the fake arm

These draws must be documented on the Phlebotomy Draw Sheet and the Fake Arm Draw Sheet. These sheets must be kept up to date and will be checked periodically. A fellow student or instructor must verify each phlebotomy procedure.

If you miss class the day of a scheduled procedure listed in #6 above, you must arrange to make up the procedure within one week. If the missed puncture is not made up within one week, points will be deducted. Also, you will be responsible to find a classmate that is willing to have the procedure performed on them.

Students will be evaluated three times throughout the semester on venipuncture and skin puncture skills.
Complete all assigned Media Lab modules.
IX.   Instructional Materials
Note:
Current textbook information for each course and section is available on Oakton's Schedule of Classes.
Garza, D., Becan-McBride, K.  Phlebotomy Handbook Blood Specimen Collection from Basic to Advanced, 9th Ed.  Upper Saddle River, NJ: Pearson, 2015.
X.    Methods of Evaluating Student Progress
Student progress will be evaluated through

satisfactory completion of written tests covering both classroom theory and laboratory procedures;
the satisfactory completion of all laboratory procedures;
completion of all homework assignments.

Points will be deducted for late assignments. All study questions must be turned in to pass this course even if no points will be earned. Points will be deducted for incomplete/late assignments as follows:

| | |
| --- | --- |
| Incomplete (one answer missing) | – 1 point |
| Incomplete (more than two answers missing)   | – 2 points |
| Late (handed in next class session) | - 1 point |
| Late (handed in 2 classes later) | – 2 points |
| Late (handed in >2 classes later) | – 4 points |

The final grade will be based on the total number of points earned on the quizzes, laboratory work, homework assignments, attendance and class participation.
Course Grading Breakdown (Tentative):


| | |
| --- | --- |
| Exam 1 | 100 points |
| Exam 2 | 100 points |
| Exam 3 | 100 points |
| Exam 4 | 100 points |
| Quizzes | 70 points |
| Tube Test | 40 points |
| Cumulative Final Exam | 120 points |
| Study Questions | 40 points |
| Homework | 30 points |
| Venipuncture Evaluation (3 at 10 points each) | 30 points |
| Skin Puncture Evaluation (3 at 10 points each) | 30 points |
| Lab Practical | 40 points |
| Total Points Possible   | 800 points |

| Points Earned   | Grade Equivalent |
| --- | --- |
| 736 – 800 | A |
| 672 – 735 | B |
| 608 – 671 | C |
| 560 – 607 | D |
| Below 560 | F |
XI.   Other Course Information
Health Status Change Policy Statement – Any change in health status of currently enrolled students, resulting in the inability to meet the course/program objectives and standards as outlined in the Essential Skills requirement policy will require documentation and medical approval for the student to return to clinical, theory, and lab-which require lifting without restrictions.
Any change in health status must be reported to the Chair of the department.  Examples may include but are not limited to, back injury, pregnancy, infection such as shingles, fractures, etc.
Students must provide documentation of care by an Illinois licensed physician or an Illinois certified nurse practitioner and submit a medical release without restrictions before returning to clinical/class.
Releases from physicians or nurse practitioners must state that the student "can return to the laboratory and clinical facility without any work restrictions."
A change in health status must be reported to the Chair of the department.  Failure to submit a medical release or information regarding a change in health status within 30 days is grounds for immediate dismissal from a Health Career Program.
If you have a documented learning, psychological, or physical disability you may be entitled to reasonable academic accommodations or services. To request accommodations or services, contact the Access and Disability Resource Center at the Des Plaines or Skokie campus. All students are expected to fulfill essential course requirements. The College will not waive any essential skill or requirement of a course or degree program.
Oakton Community College is committed to maintaining a campus environment emphasizing the dignity and worth of all members of the community, and complies with all federal and state Title IX requirements.
Resources and support for
pregnancy-related and parenting accommodations; and
victims of sexual misconduct
can be found at
www.oakton.edu/title9/
.
Resources and support for LGBTQ+ students can be found at
www.oakton.edu/lgbtq
.
Electronic video and/or audio recording is not permitted during class unless the student obtains written permission from the instructor. In cases where recordings are allowed, such content is restricted to personal use only. Any distribution of such recordings is strictly prohibited. Personal use is defined as use by an individual student for the purpose of studying or completing course assignments.
For students who have been approved for audio and/or video recording of lectures and other classroom activities as a reasonable accommodation by Oakton's Access Disabilities Resource Center (ADRC), applicable federal law requires instructors to permit those recordings. Such recordings are also limited to personal use. Any distribution of such recordings is strictly prohibited.
Violation of this policy will result in disciplinary action through the Code of Student Conduct.