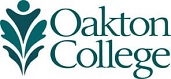 At Oakton Community College, students have an unusually rich array of opportunities to study languages and get a competitive edge in the job market. The college offers credit courses in:
These courses stress the basic language skills of speaking, listening, reading, and writing. Day and evening sections are available at both campuses. Those with prior background in a given language should see the prerequisites before enrolling or discuss their placement with the instructor of that language. Proficiency credit may also be an option.
For more information, please contact Camille Harrison, Chair, Modern Languages at 847.635.1851, or harrison@oakton.edu.