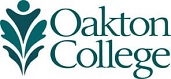 There are many web and face-to-face resources that can help you with your language learning. For language specific resources use the links on the left.
Tips on How to Study a Foreign Language
Language Lab Programs
To learn languages:
To record and listen to your voice on your own computer:
Learning to type:
To type in a different language, on any computer:
To translate into different languages:
Speech Videos in English and other languages
Web Dictionaries:
Radio Stations:
Links to external web sites are provided as a courtesy; they should not be construed as an endorsement by Oakton Community College of the content or views of the linked materials.