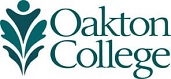 Please Note:
All ESL conversation groups will be online for the fall 2020 semester. Please check our lab calendar or email languagelab@oakton.edu to join a group online.
ESL Conversation
Come and practice speaking informal English in a comfortable, friendly environment. Free English conversation groups are held each semester.
Fall 2020 Schedule from August 24th through December 17th.
Monday to Friday: 10:00 a.m. - 11:00 a.m. (all levels)
Wednesday: 5:00 p.m. - 6:00 p.m. (Intermediate)
Please Note: Basic conversation skills in the language required.
Conversation Groups may need to be canceled depending on the needs of language classes. Call ahead for the best results. 
ESL Materials
The Language Lab has a vast collection of ESL audio, print materials, and videos/DVDs to support English language learners. These materials cover a wide range of levels and topics, to assist with grammar, pronunciation, reading, writing, and speaking. Materials are available on both campuses. Contact the Language Lab for a complete list of resources.
ESL Links
This list of ESL web sites offers tools to improve grammar, pronunciation, reading, writing, vocabulary and listening skills.
Language Lab Locations

Des Plaines campus
Room 2446
847-635-1612
Skokie campus
Room C132
847-635-1493
Semester Hours
Fall & Spring
Monday - Thursday
8 a.m. - 9 p.m.
Friday
8 a.m. - 4 p.m.
Saturday
8:30 a.m. - 2:30 p.m.
Sunday
Closed
Summer
Monday - Thursday
8 a.m. - 9 p.m.
Friday - Sunday
Closed
Note: the Language Lab closes for class visits as noted on the daily calendar

For more information about the Language Lab, please contact:
Beth Wrobel, Language Lab Coordinator
languagelab@oakton.edu