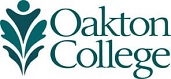 Credit for previous foreign language learning can be awarded when a student applies to the chair of the Modern Languages Department, requesting that credit be allowed for lower levels of a language up to a maximum of 12 semester credit hours; completes an equal number of semester hours in higher level language courses at Oakton in that language; and earns a minimum grade of B in each of these upper level language courses.
Students who wish to have credits transferred from foreign colleges or universities must have transcripts evaluated by Educational Perspectives. Oakton requires the catalog-match approach. Contact Advising Services for information.
How to Apply for Proficiency Credits
Have already earned at least six credit hours at Oakton with a grade of C or better.
Download and complete the Credit for Prior Language Instruction application. This is also available in the Language Lab (Room 2446, Des Plaines or C132, Skokie) or the Division of Liberal Arts office (Room 2430, Des Plaines).
Submit completed application with a copy of your unofficial Oakton transcript showing an A or B in a higher-level foreign language course(s) to the Division of Languages, Humanities, and the Arts office (Room 2430, Des Plaines), or mail to Oakton Community College, 1600 East Golf Road, Des Plaines, IL 60016, attention Camille Harrison.
After your application has been approved, you will receive an authorization form Camille Harrison, Ph.D., Chair of Modern Languages.
Bring signed authorization form with payment for $10 per-credit-hour fee to the Cashier's Office (Room 1860, Des Plaines) or Bookstore (Room A131, Skokie). Then bring form stamped "Paid"and receipt of payment to the Enrollment Center (Room 1860, Des Plaines or Room A100, Skokie) for processing by the credentials analyst. This cannot be done by mail.
Proficiency credits will appear on your Oakton transcript, but will not change a GPA. Students are responsible for checking with a transferring institution regarding the acceptance of proficiency credits. 
State Seal of Biliteracy Language Credits
Students who have demonstrated proficiency in one or more languages in addition to English, as designated on their high school transcript, will be awarded eight modern language credits. Students who enroll in courses at Oakton within three years of earning the Seal of Biliteracy will automatically have their transcript reviewed by the Registrar's Office for the Seal and credits will be awarded automatically.
If you have questions, contact Camille Harrison at 847.635.1851 or harrison@oakton.edu
---