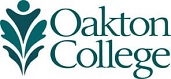 Film Festival
The Modern Language Film Festival is held every year in spring semester.
Modern Language Department Poster Contest
Design a poster on the theme, "Exploring Culture Through Language."
Feature a single language taught at Oakton, or include all 13 languages offered—Arabic, Chinese, French, German, Hebrew, Hindi, Italian, Japanese, Korean, Polish, Russian, Spanish, and Urdu. Entries to this juried competition will be displayed at the Des Plaines and Skokie campuses.

GRAND PRIZE:
Free Modern Language Course at Oakton* (4 credit hours)
2nd Prize: $100 Oakton Bookstore Gift Certificate
3rd Prize: $75 Oakton Bookstore Gift Certificate
Honorable Mention: $50 Oakton Bookstore Gift Certificate
RULES: Contest is open to all students. Artwork must be original and include the phrase, "Exploring Culture Through Language." No copyrighted animated characters or clip art. All media accepted. Entries must be submitted on 11" x 17" poster board with a completed entry/release form (available at both Language Lab locations). One entry per student.
CONTEST DEADLINE is March 22, 2019. Submit all entries to the Language Labs (Room 2446, Des Plaines; Room C132, Ray Hartstein Campus, Skokie).
For additional contest information, contact the Language Labs at Des Plaines (847.635.1612) or Skokie (847.635.1493), or e-mail languagelab@oakton.edu.
*A grand prize winner who does not live in Oakton's district, or is an international student, will pay the difference between in-district and out-of-district or international tuition.
Our 2019 Winners
Grand Prize: Gabrielle Tornquist, Free Modern Language Course at Oakton
2nd Prize: Christel Ayala, $200 Oakton bookstore gift certificate
3rd Prize: Agnieszka Koszyk, $150 Oakton bookstore gift certificate
Honorable Mention: Jennifer Otsuka, $100 Oakton bookstore gift certificate
All winning posters will be on display in the Language Lab for one year. Stop by at Des Plaines or Skokie and take a look.