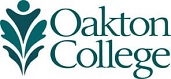 The Language Lab serves the language learning and teaching needs of Oakton's Modern Languages department, students of English as a Second Language, and the general Oakton community. Labs are housed on both the Skokie and Des Plaines campuses, and provide a rich array of services.
Equipment and Software
With the Sanako Study 1200 software system for multimedia language instruction, the language lab is well equipped to support teaching and learning. Audiovisual equipment allows students to review videotapes or DVDs for classes. Computer stations with headphones provide access to web based audio and video and include multilingual support for Microsoft office, email and web tools. The lab maintains a substantial inventory of specialized modern language software, as well as GED, TOEFL, and ESL pronunciation software. An LCD projector, screen, printer and duplicator are also available.
Resources and Services
Modern Language tutoring is provided by the Learning Center. The sessions are scheduled in the Language Lab and are free to students. Other resources include a wide selection of Modern Language magazines and reference materials, as well as a vast collection of ESL audio, print and multimedia materials. Language Lab staff can help you find and use the right materials, and can assist with language learning techniques.
Groups and Activities
Language clubs and activities are available to enhance language learning. Check out the student clubs to learn about the French Club, Japanese Club, Spanish Club, and other student organizations that explore international culture and language. Would you like to share your native language and converse with a speaker of the language you wish to study? Sign up for the Language Exchange Program.  Or drop in and visit a Modern Language Conversation Group for informal conversation and practice. ESL Conversation Groups are also offered at both campuses, so come practice speaking informal English in a comfortable, friendly environment.
Language Lab Locations

Des Plaines campus
Room 2446
847-635-1612
Skokie campus
Room C132
847-635-1493
Semester Hours
Fall & Spring
Monday - Thursday
8 a.m. - 9 p.m.
Friday
8 a.m. - 4 p.m.
Saturday
8:30 a.m. - 2:30 p.m.
Sunday
Closed
Summer
Monday - Thursday
8 a.m. - 9 p.m.
Friday - Sunday
Closed
Note: the Language Lab closes for class visits as noted on the daily calendar

For more information about the Language Lab, please contact:
Beth Wrobel, Language Lab Coordinator
languagelab@oakton.edu