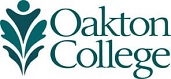 Language Lab Calendar
Please Note: Both Oakton Community College campuses will remain closed to the public, including students.  For more information, please visit the OCC remote operation web page. All language lab modern language and ESL conversation groups and ML tutoring will be transitioned to online delivery starting March 30. Please check our lab calendar (below) or email languagelab@oakton.edu to join a group online.
This calendar shows when the language labs on both campuses have tutoring, conversation and class visits; CLOSED means the room is booked and not available for general drop-in use.
Please note that our lab calendar is Google-based, so if you use Gmail as your regular e-mail, you will need to log out of your Gmail account to view our lab calendar online.
Semester Hours
Fall & Spring
Monday-Thursday: 8:00 am-9:00 pm
Friday: 8:00 am-4:00 pm
Saturday: 8:30 am-2:30 pm
Sunday: Closed
Summer
Monday-Thursday: 8:00 am-9:00 pm
Friday-Sunday: Closed
For more information, please e-mail us at languagelab@oakton.edu, visit or call us: Des Plaines, room 2446, 847.635.1612; Skokie, room C132, 847.635.1493.