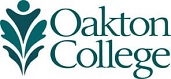 Beginning Arabic II
I.     Course Prefix/Number: ARB 102
       Course Name: Beginning Arabic II
       Credits: 4 (3 lecture; 2 lab)
II.    Prerequisite
ARB 101 or consent of instructor.
III.   Course (Catalog) Description
Course continues to develop and expand basic skills introduced in ARB 101. Content includes pronunciation, vocabulary, grammar, reading, listening comprehension, and oral and written communication within the context of cultures of Arabic-speaking countries.
IV.   Learning Objectives
Actively communicate in Arabic, making spontaneous use of new structures and vocabulary studied.
Demonstrate an appreciation of contemporary Arabic culture through written and aural class work.
Demonstrate spoken Arabic in everyday contexts through responding to increasingly complex questions.
Illustrate reading comprehension through answering relevant questions on more complex selections.
Use elements of additional grammar through longer listening, spoken, and written exercises.
Write more complex sentences within the context of what has been studied.
V.    Academic Integrity and Student Conduct
Students and employees at Oakton Community College are required to demonstrate academic integrity and follow Oakton's Code of Academic Conduct. This code prohibits:
• cheating,
• plagiarism (turning in work not written by you, or lacking proper citation),
• falsification and fabrication (lying or distorting the truth),
• helping others to cheat,
• unauthorized changes on official documents,
• pretending to be someone else or having someone else pretend to be you,
• making or accepting bribes, special favors, or threats, and
• any other behavior that violates academic integrity.
There are serious consequences to violations of the academic integrity policy. Oakton's policies and procedures provide students a fair hearing if a complaint is made against you. If you are found to have violated the policy, the minimum penalty is failure on the assignment and, a disciplinary record will be established and kept on file in the office of the Vice President for Student Affairs for a period of 3 years.
Please review the Code of Academic Conduct and the Code of Student Conduct, both located online at
www.oakton.edu/studentlife/student-handbook.pdf
VI.   Sequence of Topics
Week
Unit
Title
Exams
1,2
1
Introduction
Lesson One الدَّرس الأوَّل
Objectives
School Surroundings
غُرفةُ الصَفِّ
Describing Location Using Prepositions
Enumerating: The Coordinating Particle و
Demonstratives: Gender Agreement
Contrasting: The Particles لكِنَّ and لكنْ

The Strong Version (لكِنَّ )
The Weak Version (لكنْ )

Nominal Sentences
Negating with لَيْسَ
Use of لكِنَّ and لكنْ Combined with لَيْسَ
The Definite Article ال : Assimilating and Non-Assimilating Sounds

Definite and Indefinite Nouns

Vocabulary المُفْرَدات
 
3-5
2
Lesson Two الدرس الثاني
Objectives
School Surroundings and Facilities
جامعتي
غرفةُ مَكتبي
Nisba Revisited
Word Order and Gender Agreement
The Idāfa Structure (الإضافة)

Cases of the Constituents of the Idāfa Structure
Definiteness of an Idāfa Structure

Identifying Objects: Demonstratives
Colloquial Arabic

Suppression of Short Vowels
Quality of the Vowel Preceding ة
Vocabulary المُفْرَدات
 
6-8
3
Lesson Three الدرس الثالث
Objectives

Seeking and Providing Information
أنا مِن جَبلَة
Question Words

Yes/No Questions
Content Questions

The Arabic Verb

Verb Stem and Root
Negating the Present-Tense Verb

Cardinal Numbers 1-10
Learning How to Say "I Know" and "I Don't Know
Eliciting Information
Expressing Admiration
The Particle يا
The Question Particle كَم
المُفْرَدات

Midterm
9-11
4
Lesson Four الدّرس الرّابِع
Objectives

Describing Background
طالِبَتان في جامِعة حلَب
Forming Dual Nouns
Number-Noun Agreement

The Numbers one and two (1, 2)
The Numbers three Through ten (3-10)

Plurals of Non-Rational Nouns
المُفْرَدات

 
12-14
5
Lesson Five الدّرس الخامس
Objectives

Describing Family Members
عائلة مازن نجار
Describing School Subjects
طُلاّبٌ عَرَبٌ في أمريكا
Arabic Last Names
Objects of Verbs المَفعولُ بِهِ
Objects of Prepositions
Ordinal Numbers الأعدادُ الترْتيبيَّة
Pronouns of Separation
ضمائِرالفَصل

 
9-11
4
Lesson Six الدرْس السادِس Objectives

Terms of Address
يا آنِسَة!
Expressing Regret or Apology
Expressing Lack of Knowledge
Expressing Degree
The Present Tense: Negation and Conjugation

Negation
Conjugation

Secrets of the Language: Prefixes and Suffixes

Overall
First Person
Second Person
Third Person

Cardinal Numbers 11-999 الأَعداد الأَصليَّة

Cardinal Numbers 11 and 12
Cardinal Numbers 13-19
Cardinal Numbers 20-90
Inside the Numbers
The Number 100 مِئة
المُفْرَدات

Final Exam
VII.  Methods of Instruction
Class time will be devoted to both explaining and illustrating the grammatical and functional aspects of the Arabic language and practicing the use of Arabic in a communicative setting.  The students will practice using the Arabic language in small and large groups, incorporating the correct pronunciation, structure, and vocabulary in a culturally appropriate context. Students are expected to have studied segments of the text assigned in the syllabus prior to class, in order to be able to best benefit from the instructor's presentation and inquire about points that need further clarifications.  Students are required to complete the exercises and assignments to be able to participate as fully as possible in class activities and practices.  The use of the CDs to complete the required assignments will provide the students with the needed practice for developing and improving their Arabic listening, reading, writing, and speaking skills.
Course may be taught as face-to-face, hybrid or online course.
VIII. Course Practices Required
Course may be taught face-to-face, hybrid or online course.
Attend and participate in all classes.
Review assigned preparations in time for class: the students will read the text's explanations in order to be prepared to understand and ask for clarifications if needed after the language, and grammatical rules are explained during each lesson.
Complete

written exercises

specified for each unit in the textbook or additional exercises assigned by the instructor. Submitted the completed exercises to the instructor on the dates specified by the instructor.
Listen to CDs at least two hours per week and submit

listening and written exercises

to the instructor on the dates specified by the instructor.
Take quizzes and exams. Quizzes and exams will include a mix of speaking, listening, reading and writing elements.
The instructor will include additional information regarding course practices depending on what the instructor may require of his or her students.
The Oakton Community College catalog states: Oakton Community College does not discriminate on the basis of race, color, creed, religion, national origin, disability, age, sex, sexual orientation, or marital status in admission to and participation in its educational programs, college activities and services, or employment practices. In keeping with this policy of tolerance and non-discrimination, in this class all of us (myself included) should strive to:

Listen and give careful consideration to all ideas expressed in class, especially those that are different from our own, without attacking or demeaning the people who have those views, and
Avoid using insulting terms or telling offensive jokes when talking to or about individuals or groups.
IX.   Instructional Materials
Note:
Current textbook information for each course and section is available on Oakton's Schedule of Classes.
Note: Current textbook information for each course and section is available on Oakton's Schedule of Classes.
Textbook:
Ahlan wa Sahlan, Functional Modern Standard Arabic for Beginners, Latest Edition, by Mahdi Alosh, revised by Allen Clark, Yale University Press.
X.    Methods of Evaluating Student Progress
1.
Lab Assignments:
25%
2.
Quizzes / Attendance / Participation:
10%
3.
Exams:

65%

 
100%
Grading Scale:
A = 90 – 100 pts
B = 80 – 89 pts
C = 70 – 79 pts
D = 60 – 69 pts
F = 59 & below pts
Workbook or electronic assignments must be done by students outside of the classroom in order to practice the course content. These assignments will count as 25% of the course final grade. Students need to have at least a D (60%) in this section in order to pass this course.
In this course at least one speaking exam is required.
XI.   Other Course Information
In this section, each instructor should specify policies on attendance, make-up exams, and late assignments.
Heritage speakers may not take this class.
Oakton has two Language Labs to support your language study. The Language Labs offer the perfect atmosphere for doing your lab homework, meeting with a language tutor, attending a conversation group, or working on a computer. You can find a variety of language specific resources and equipment: language reference books and other supplementary language materials, headphones with microphones, keyboard covers for typing in another language, and more. Language Lab personnel are always available to help students working individually. Visit one of the Language Labs today:
Des Plaines, Room 2446, 847.635.1612
Ray Hartstein (Skokie) Campus, Room C132, 847.635.1493
languagelab@oakton.edu
http://www.oakton.edu/acad/dept/mld/languagelab.htm


If you have a documented learning, psychological, or physical disability you may be entitled to reasonable academic accommodations or services. To request accommodations or services, contact the Access and Disability Resource Center at the Des Plaines or Skokie campus. All students are expected to fulfill essential course requirements. The College will not waive any essential skill or requirement of a course or degree program.
Oakton Community College is committed to maintaining a campus environment emphasizing the dignity and worth of all members of the community, and complies with all federal and state Title IX requirements.
Resources and support for
pregnancy-related and parenting accommodations; and
victims of sexual misconduct
can be found at
www.oakton.edu/title9/
.
Resources and support for LGBTQ+ students can be found at
www.oakton.edu/lgbtq
.
Electronic video and/or audio recording is not permitted during class unless the student obtains written permission from the instructor. In cases where recordings are allowed, such content is restricted to personal use only. Any distribution of such recordings is strictly prohibited. Personal use is defined as use by an individual student for the purpose of studying or completing course assignments.
For students who have been approved for audio and/or video recording of lectures and other classroom activities as a reasonable accommodation by Oakton's Access Disabilities Resource Center (ADRC), applicable federal law requires instructors to permit those recordings. Such recordings are also limited to personal use. Any distribution of such recordings is strictly prohibited.
Violation of this policy will result in disciplinary action through the Code of Student Conduct.