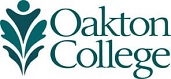 Intermediate Japanese II
I.     Course Prefix/Number: JPN 202
       Course Name: Intermediate Japanese II
       Credits: 4 (3 lecture; 2 lab)
II.    Prerequisite
JPN 201 or consent of instructor.
III.   Course (Catalog) Description
Course continues JPN 201. Content includes expanding knowledge of Japanese grammar and culture through practice in reading, listening comprehension, speaking the language, and reading and writing of kana and kanji.
IV.   Learning Objectives
To actively communicate in Japanese, making spontaneous use of structures and vocabulary studied.
To demonstrate an appreciation of contemporary Japanese culture through written and aural class work.
To demonstrate spoken Japanese in everyday contexts through responding to complex questions.
To illustrate reading comprehension through answering relevant questions on short literary passages.
To use elements of intermediate grammar through listening, spoken, and written exercises.
To write complex sentences within the context of what has been studied.
V.    Academic Integrity and Student Conduct
Students and employees at Oakton Community College are required to demonstrate academic integrity and follow Oakton's Code of Academic Conduct. This code prohibits:
• cheating,
• plagiarism (turning in work not written by you, or lacking proper citation),
• falsification and fabrication (lying or distorting the truth),
• helping others to cheat,
• unauthorized changes on official documents,
• pretending to be someone else or having someone else pretend to be you,
• making or accepting bribes, special favors, or threats, and
• any other behavior that violates academic integrity.
There are serious consequences to violations of the academic integrity policy. Oakton's policies and procedures provide students a fair hearing if a complaint is made against you. If you are found to have violated the policy, the minimum penalty is failure on the assignment and, a disciplinary record will be established and kept on file in the office of the Vice President for Student Affairs for a period of 3 years.
Please review the Code of Academic Conduct and the Code of Student Conduct, both located online at
www.oakton.edu/studentlife/student-handbook.pdf
VI.   Sequence of Topics
Week
Chapter
Topic
Exam
1-3
Lesson 16
*~てあげる/くれる/もらう
Te form + あげる/くれる/もらう
giving and receiving of services
"I do something for you."
"Someone does something for me/for someone."
*~ていただけませんか
Making a request
Would you please~?
*~といい
the present tense short form + といいですね
I hope that 。。。
*~時
Sentence A 時、sentence B.
When A, B~
     ↑           ↑
time reference     main clause
*~てすみませんでした。
I am sorry for ~ing
I am sorry that ...

Culture Note:
贈り物の習慣 Gift-giving in Japan
4-6
Lesson 17
*~そうです。
"seemingly" "hearsay report"
I hear that...; It looks like...
*って
ってis the informal variant of the quotation particle と
*~たら
Conditional (if) dependence
AたらB If A, then B.
*~なくてもいいです
You don't need to ~
*~みたいです
Noun みたいです。
He/she looks like/acts like~
Verb + みたいです。
It looks like ~
*~前に/~てから
Verb A (short present) + 前に、B.
Before A, B
Te form + から、B.
After A, B.

Culture Note:
日本人のジェスチャー Japanese gestures

Useful Expressions:
床屋/美容院で At the barber/beauty salon
7-9
Lesson 18
*Transitivity Paris
Transitive verb and intransitive verb pairs
*~てしまう
1) do something completely/finish doing something/ have something done
2) "lack of premeditation or control over how things turn out" "sense of regret"
*~と
Clause A と、clause B.
(short, present)
Whenever A happens, B happens, too.
*~ながら
Two actions are performed at the same time
While A, B.
*~ばよかったです
I wish I had done~
I should have done~

Culture Note: すし sushi
Midterm
10-13
Lesson 19
Honorific Verbs
Giving Respectful
~~てくれてありがとう
~~てよかったです
~~はずです

Culture Notes: Visiting Someone's House
Writing:漢字(かんじ)
14-16
Lesson 20
メアリーさんの買い物Mary's Shopping
Extra-modest Expressions
Humble Expressions

~~ないで
Questions with Large Sentences
Name というitem
~~やすい/~~にくい

Culture Note: Japanese Pop Culture
Writing:漢字(かんじ)
Final Exam
Writing: 78 additional kanji (total 271 kanji).
Write critical essays in the target language based on cultural topics (total for the semester at least 15 pages). Each writing assignment should be 1-1/2 to 2 pages.
Suggested Writing Topics:
Art (paintings, sculpture, architecture)
Economy (economic system)
Education (schools, universities, curriculum)
Geography (national geography)
History (national history, historical and contemporary events)
Institutions (government, politics, prefecture institutions)
Literature (novels, plays, poems, proverbs)
Music (traditional music, Popular music old and new, J-pop, Children's songs)
Religion (Buddhism, Shinto, Other religions in Japan)
Food (traditional food, contemporary food)
Gender (gender roles, speech patterns based on gender)
Ceremonies (wedding, funeral, others)
Holidays (National Holidays, Regional Holidays)
Culture Reading in Genki II
L16:
Culture Note: Gift Giving in Japan (p. 117)
Reading: The Manga Doraemon (p. 295)
L17:
Cultural Note: Japanese Gestures (p. 128)
Reading: Yoko Ono (p. 301)
L18:
Culture Note: Sushi (p. 163)
Reading: College Life (p. 308)
L19:
Culture Note: Visiting someone's House (p. 183)
Letters and E-mails (p. 315)
L20:
Culture Note: Japanese Pop Culture (p. 207)
Reading: A Cat's Plate (p. 323)
VII.  Methods of Instruction
Class time includes conversations, writing kana and kanji, grammatical structures, cultural aspects, reading materials and writing short essays.  CDs are to be used for development of listening skills.
Course may be taught as face-to-face, hybrid or online course.
VIII. Course Practices Required
Course may be taught face-to-face, hybrid or online course.
Students are expected to come to class prepared for the day's activities; complete assigned exercises and submit them on the date specified in the syllabus.  Students are expected to spend two hours per week listening, viewing, and reading assigned audio-visual and authentic material and submit written or oral reports.  Students in this course are required to produce at least 15 pages of critical written assignments over the course of the semester.  These may be assigned in a variety of ways including essays, journals, response papers, lab or project reports, etc.
The mid-term and final exams will include speaking, listening, reading, and writing components.
The Oakton Community College catalog states: Oakton Community College does not discriminate on the basis of race, color, creed, religion, national origin, disability, age, sex, sexual orientation, or marital status in admission to and participation in its educational programs, college activities and services, or employment practices. 
In keeping with this policy of tolerance and non-discrimination, in this class all of us (myself included) should strive to:
Listen and give careful consideration to all ideas expressed in class, especially those that are different from our own, without attacking or demeaning the people who have those views, and
Avoid using insulting terms or telling offensive jokes when talking to or about individuals or groups.
IX.   Instructional Materials
Note:
Current textbook information for each course and section is available on Oakton's Schedule of Classes.
Note: Current textbook information for each course and section is available on Oakton's Schedule of Classes.
Required:
Banno, Eri, Yoko Ikeda, Yutaka Ohno, Chikako Shinagawa, and Kyoko Takashiki.  Genki II:  An Integrated Course in Elementary Japanese, Latest Edition.  Tokyo:  Japan Times.
Banno, Eri, Yoko Ikeda, Yutaka Ohno, Chikako Shinagawa, and Kyoko Takashiki.  Genki II Workbook:  An Integrated Course in Elementary Japanese, Latest Edition.  Tokyo:  Japan Times.

Optional:
X.    Methods of Evaluating Student Progress
| | | |
| --- | --- | --- |
| •. | Attendance/Participation | 20% |
| •. | Homework | 25% |
| •. | Exams | 35% |
| •. | Cultural writing | 20% |
| | | 100% |
Grading Scale:
| | | |
| --- | --- | --- |
| 1. | A | 100% - 90% |
| 2. | B | 89% - 90% |
| 3. | C | 79% - 70% |
| 4. | D | 69% - 60% |
| 5. | F | 59% and below |
Workbook or electronic assignments must be done by students outside of the classroom in order to practice the course content. These assignments will count as 25% of the course final grade. Students need to have at least a D (60%) in this section in order to pass this course.
In this course at least one speaking exam is required.
XI.   Other Course Information
In this section, each instructor should specify policies on attendance, make-up exams, and late assignments.
Heritage speakers may not take this class.
Oakton has two Language Labs to support your language study. The Language Labs offer the perfect atmosphere for doing your lab homework, meeting with a language tutor, attending a conversation group, or working on a computer. You can find a variety of language specific resources and equipment: language reference books and other supplementary language materials, headphones with microphones, keyboard covers for typing in another language, and more. Language Lab personnel are always available to help students working individually. Visit one of the Language Labs today:
Des Plaines, Room 2446, 847.635.1612
Ray Hartstein (Skokie) Campus, Room C132, 847.635.1493
languagelab@oakton.edu
http://www.oakton.edu/acad/dept/mld/languagelab.htm


If you have a documented learning, psychological, or physical disability you may be entitled to reasonable academic accommodations or services. To request accommodations or services, contact the Access and Disability Resource Center at the Des Plaines or Skokie campus. All students are expected to fulfill essential course requirements. The College will not waive any essential skill or requirement of a course or degree program.
Oakton Community College is committed to maintaining a campus environment emphasizing the dignity and worth of all members of the community, and complies with all federal and state Title IX requirements.
Resources and support for
pregnancy-related and parenting accommodations; and
victims of sexual misconduct
can be found at
www.oakton.edu/title9/
.
Resources and support for LGBTQ+ students can be found at
www.oakton.edu/lgbtq
.
Electronic video and/or audio recording is not permitted during class unless the student obtains written permission from the instructor. In cases where recordings are allowed, such content is restricted to personal use only. Any distribution of such recordings is strictly prohibited. Personal use is defined as use by an individual student for the purpose of studying or completing course assignments.
For students who have been approved for audio and/or video recording of lectures and other classroom activities as a reasonable accommodation by Oakton's Access Disabilities Resource Center (ADRC), applicable federal law requires instructors to permit those recordings. Such recordings are also limited to personal use. Any distribution of such recordings is strictly prohibited.
Violation of this policy will result in disciplinary action through the Code of Student Conduct.