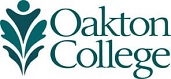 Japanese Conversation and Composition
I.     Course Prefix/Number: JPN 205
       Course Name: Japanese Conversation and Composition
       Credits: 3 (2 lecture; 2 lab)
II.    Prerequisite
JPN 202 or consent of instructor.
III.   Course (Catalog) Description
Course reinforces oral and written communication skills. Content includes a variety of speaking and essay writing activities. Topics are drawn from contemporary life and culture.
IV.   Learning Objectives
Use spoken Japanese in class discussions, debates, role playing activities.
Develop skills in written expression by composing essays on the topics of class discussion.
Demonstrate deepening awareness of the culture and customs of Japanese-speaking people.
Acquire and use a vocabulary base for authentic use of language in realistic situations.
V.    Academic Integrity and Student Conduct
Students and employees at Oakton Community College are required to demonstrate academic integrity and follow Oakton's Code of Academic Conduct. This code prohibits:
• cheating,
• plagiarism (turning in work not written by you, or lacking proper citation),
• falsification and fabrication (lying or distorting the truth),
• helping others to cheat,
• unauthorized changes on official documents,
• pretending to be someone else or having someone else pretend to be you,
• making or accepting bribes, special favors, or threats, and
• any other behavior that violates academic integrity.
There are serious consequences to violations of the academic integrity policy. Oakton's policies and procedures provide students a fair hearing if a complaint is made against you. If you are found to have violated the policy, the minimum penalty is failure on the assignment and, a disciplinary record will be established and kept on file in the office of the Vice President for Student Affairs for a period of 3 years.
Please review the Code of Academic Conduct and the Code of Student Conduct, both located online at
www.oakton.edu/studentlife/student-handbook.pdf
VI.   Sequence of Topics
Week
Chapter
Topic
Exam
1
1

日本の地理
The Geography of Japan

Reading: The Geography of Japan

Main Topics:
Geography
Famous Places
Local Specialty
Events, Festivals
Folklore

Dialogues:
質問をする/聞き返す
Asking Questions/
Raising questions about something that has been said

Cultural Notes:
Cultural Events and Festivals
Culturally Specific Famous Places (temples, onsen/spring, ...)
Japanese Folk Tales
Local Specialty based on local cultures

Language Notes:
あいづちとフィラー
Give Responses (to make the conversation go smoothly)
Speech Fillers

Writing assignment:
*Write about a hometown/country or a place a student has been.
size, climate, famous food, famous events, local specialty, etc.
When is the good time to visit?

More Suggested Writing Topics:
*What should a visitor know about Chicago?
(What to or not to do)
*Where do a lot of people go on vacation and why?
What do they do there? Would you like to go?
*Where do retired people live and why?
*Do you like a big city or a small town and why?
 
2
2

日本語のスピーチスタイル
Japanese Speech Styles

Reading: Japanese Speech Styles

Main Topics:
The proper use of speech levels (degree of politeness)
The differences between make and female speech
The omission of sentence endings and contracted forms of words
The inversion of sentences
Styles of written language
Telephone conversations
Sending e-mails
v Dialogues:
謝る
Apologizing

Cultural Notes:
Men and Women in the Japanese Language and Society
Sonority in Japanese Culture
Social Stratifications in Japan

Language Notes:
Sentence-Final Particles(終助詞(しゅうじょし))--Part I

Suggested Writing Topics:
*How do people show their deference/disrespect in the U.S. or in a student's home country?
*Do a male and a female speak differently in English or in a student's 1st language? How so or not so? What reinforced them to speak or not to speak differently?
*Do you personally speak differently when you talk to different people? Explain.
 
3
3

日本のテクノロジー
Technology in Japan

Reading: 人とロボット
People and Robots

Main Topics:
Robots
Advancement of Technology
Foreign words and Katakana
How to use dictionaries on the Internet

Dialogues:
依頼する/感謝する
Making Requests/Expressing gratitude

Cultural Notes:

Foreign Influence in the Japanese Language
How Foreign Words are Viewed/Used in Japan

Language Notes:
カタカナ語
Katakana words

Writing Assignment:
If you were to create a robot, what would you want it to be able to do? Why?

More Suggested Writing Topics:
*Does technology make us more alone?
*What should the punishment be for acts of cyberbullying?
*Is on-line learning as good as face-to-face learning?
*How young is too young for an iPhone?
*What role will robots play in our future?
*Do people put too much faith in technology?
 
4
4

日本のスポーツ
Sports in Japan

Reading: スポーツを通して学ぶ心
The Spirit You Learn Through Sports

Main Topics:
Sports in Japan
Japanese martial arts
Concepts of spirit, techniques, and physical strength
Club activities
Junior-Senior Relationships (superior-subordinate relationships)

Dialogues:
相談する
Talking things over

Cultural Notes:
Spirit/Heart of Martial Arts
One's Senior-One's Junior Relationships in Schools and Companies, and Other Places
Japanese notion of spirit/heart, techniques, and physical strength in sports
Club activities in Japanese schools

Language Notes:
日本語の数字と単位
Unit of measure

Writing Assignments:
*What do you think "fair play" is? What can you learn from it?
*Pick a famous athlete. Why is he/she popular? Why do people admire/respect him/her?

More Suggested Writing Topics:
*Are some youth sports too intense?
*Should colleges fund wellness programs instead of sports?
*Should student athletes get special treatment in college classes?
*Do you think athletes get paid too much for what they do?
Midterm
5
5

日本の食べ物
Japanese food

Reading:  インスタントラーメン発明物係
The story of the Invention of Instant Ramen
マンガで読む「カップヌードル」
MANGA Section: Cup Noodles

Main Topics:
Instant Noodles
Fast food
Sushi

Dialogues:
説明する/考えを言う
Explaining things/Stating your thoughts

Cultural Note:
お米の話
Story of rice
Traditional Japanese meals and Foreign Foods

Language Notes:
がandけれども
Uses and meanings other than "but"

Writing Assignment:
*What is fast food? Name them.
What are advantages and disadvantages of fast food?

More Suggested Writing Topics:
*How concerned are you about where your food comes from?
*Is it ethical to eat meat?
*Do you think a healthier school lunch program is going to work?
 
6
6

日本人と宗教
Japanese People and Religion

Reading: 日本人の生活と宗教
Japanese Life and Religion

日本の神話:天(あま)の岩戸(いわと)
The Japanese Myth:"The Rock Door of Heaven."

Main Topics:
Religion
Religious Customs and Events
Religious Faith/Beliefs
Mythology

Dialogues:
グラフを使って説明する
自分の意見を言う
Explaining things using a graph
Stating your own opinion

Presentation:
グラフや図を使って発表する
Do a presentation using graphs and graphics

Cultural Note:
Religions in Japan
Religious Rituals, Events, Faiths
Japanese Mythology
日本の色々な迷信(Various Japanese Superstitions)

Language Note:
ものandこと
difference between "mono" and "koto"

Suggested Writing Topics:
*Can money buy you happiness?
*Is your generation more self-centered than earlier generations?
*Can you be good without a religion/God?
*How important do you think it is to marry someone with the same religion?
*Pick a mythology of your choice. Tell a story.
When? Who? What happens? And then? What does it tell us?
 
7
7

日本のポップカルチャー
Japanese Pop Culture

Reading: マンガの神様:手塚治虫(てづかおさむ)
The God of Manga: Tezuka Osamu
日本語のオノマトペ
Japanese Onomatopoeia

Main Topics:
Japanese pop culture
Manga
Tezuka-Manga
Onomatopoeia
Blood types

Dialogues:
困った状況を説明する
苦情や不平を言う
Explaining a difficult situation
Making complaints and airing one's grievances

Cultural Note:
Japanese Pop Culture
カワイイ ニッポン!(Cute Japan!)
Otaku culture/Cute culture
Manga (How Manga is viewed in Japan—different kinds of manga)
Onomatopoeia and the Japanese Language
Fortune Telling as a Religious/Cultural Aspect

Language Note:
連濁(れんだく):「゛」のつく言葉
pronunciation of compound nouns (voiced sound)

Suggested Writing Topics:
*Why do people like to watch rich people on TV?
*Does TV capture the diversity?
*What artists or bands of today do you think will be famous for a long time?
*Should young children play violent video games?
*Can a video game be a work of art?
*Do we need art in our lives?
*Does pop culture deserve serious study?
*Do comic books/manga promote reading?
*Are comic books/manga art?
Final
VII.  Methods of Instruction
Class work is organized around the communicative functions used in a variety of speaking and writing situations.  Students will engage in paired and small group activities, prepare oral reports, review and edit written work.  Listening activities in and out of class will involve students in the use of authentic audio and video materials.  Just over 200 kanji are covered in this course
Course may be taught as face-to-face, hybrid or online course.
VIII. Course Practices Required
This course must be taught face-to-face.
Students are expected to come to class prepared for the day's activities; complete assigned exercises and submit them on the date specified in the syllabus.  Students are expected to spend two hours per week listening, viewing, and reading assigned audio-visual and authentic material and submit written or oral reports.  Students in this course are required to produce at least 15 pages of critical written assignments over the course of the semester.  These may be assigned in a variety of ways including essays, journals, response papers, lab or project reports, etc.
The mid-term and final exams will include speaking, listening, reading, and writing components.
The Oakton Community College catalog states: Oakton Community College does not discriminate on the basis of race, color, creed, religion, national origin,
disability, age, sex, sexual orientation, or marital status in admission to and participation in its educational programs, college activities and services, or employment practices. 
In keeping with this policy of tolerance and non-discrimination, in this class all of us (myself included) should strive to:
Listen and give careful consideration to all ideas expressed in class, especially those that are different from our own, without attacking or demeaning the people who have those views, and
Avoid using insulting terms or telling offensive jokes when talking to or about individuals or groups.
IX.   Instructional Materials
Note:
Current textbook information for each course and section is available on Oakton's Schedule of Classes.
Note: Current textbook information for each course and section is available on Oakton's Schedule of Classes.
Tobira Gateway to Advanced Japanese Learning Through Content and Multimedia, by Mayumi Oka, Michio Tsutsui, Junko Kondo, Shoko Emori, Yoshiro Hanai, and Satoru Ishikawa. Tokyo:  Kurosio Publishers, Latest Edition.
A Japanese/English dictionary
X.    Methods of Evaluating Student Progress
| | | |
| --- | --- | --- |
| 1 | Attendance/Participation | 15% |
| 2 | Homework | 25% |
| 3 | Exams | 30% |
| 4 | Quizzes | 25% |
| 5 | Project | 5% |
|   |   | 100% |
Grading Scale:
| | | |
| --- | --- | --- |
| 1. | A | 100% - 90% |
| 2. | B | 89% - 90% |
| 3. | C | 79% - 70% |
| 4. | D | 69% - 60% |
| 5. | F | 59% and below |
XI.   Other Course Information
In this section, each instructor should specify policies on attendance, make-up exams, and late assignments.
Heritage speakers may not take this class.
Oakton has two Language Labs to support your language study. The Language Labs offer the perfect atmosphere for doing your lab homework, meeting with a language tutor, attending a conversation group, or working on a computer. You can find a variety of language specific resources and equipment: language reference books and other supplementary language materials, headphones with microphones, keyboard covers for typing in another language, and more. Language Lab personnel are always available to help students working individually. Visit one of the Language Labs today:
Des Plaines, Room 2446, 847.635.1612
Ray Hartstein (Skokie) Campus, Room C132, 847.635.1493
languagelab@oakton.edu
http://www.oakton.edu/acad/dept/mld/languagelab.htm


If you have a documented learning, psychological, or physical disability you may be entitled to reasonable academic accommodations or services. To request accommodations or services, contact the Access and Disability Resource Center at the Des Plaines or Skokie campus. All students are expected to fulfill essential course requirements. The College will not waive any essential skill or requirement of a course or degree program.
Oakton Community College is committed to maintaining a campus environment emphasizing the dignity and worth of all members of the community, and complies with all federal and state Title IX requirements.
Resources and support for
pregnancy-related and parenting accommodations; and
victims of sexual misconduct
can be found at
www.oakton.edu/title9/
.
Resources and support for LGBTQ+ students can be found at
www.oakton.edu/lgbtq
.
Electronic video and/or audio recording is not permitted during class unless the student obtains written permission from the instructor. In cases where recordings are allowed, such content is restricted to personal use only. Any distribution of such recordings is strictly prohibited. Personal use is defined as use by an individual student for the purpose of studying or completing course assignments.
For students who have been approved for audio and/or video recording of lectures and other classroom activities as a reasonable accommodation by Oakton's Access Disabilities Resource Center (ADRC), applicable federal law requires instructors to permit those recordings. Such recordings are also limited to personal use. Any distribution of such recordings is strictly prohibited.
Violation of this policy will result in disciplinary action through the Code of Student Conduct.