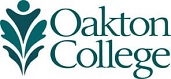 Beginning Polish I
I.     Course Prefix/Number: POL 101
       Course Name: Beginning Polish I
       Credits: 4 (3 lecture; 2 lab)
II.    Prerequisite
None
III.   Course (Catalog) Description
Course develops basic language skills, within the context of the Polish culture. Content includes pronunciation, vocabulary, grammar, reading, listening comprehension and oral and written communication. No prior study of the language presumed. Recommended that experienced students discuss proper placement with instructor.
IV.   Learning Objectives
Actively communicate in Polish, making spontaneous use of structures and vocabulary studied.
Demonstrate an appreciation of contemporary Polish culture through written and aural class work.
Demonstrate spoken Polish in everyday contexts through responding to simple basic questions.
Illustrate reading comprehension through answering relevant questions on uncomplicated selections.
Use elements of beginning grammar through short listening, spoken, and written exercises.
Write simple sentences within the context of what has been studied.
V.    Academic Integrity and Student Conduct
Students and employees at Oakton Community College are required to demonstrate academic integrity and follow Oakton's Code of Academic Conduct. This code prohibits:
• cheating,
• plagiarism (turning in work not written by you, or lacking proper citation),
• falsification and fabrication (lying or distorting the truth),
• helping others to cheat,
• unauthorized changes on official documents,
• pretending to be someone else or having someone else pretend to be you,
• making or accepting bribes, special favors, or threats, and
• any other behavior that violates academic integrity.
There are serious consequences to violations of the academic integrity policy. Oakton's policies and procedures provide students a fair hearing if a complaint is made against you. If you are found to have violated the policy, the minimum penalty is failure on the assignment and, a disciplinary record will be established and kept on file in the office of the Vice President for Student Affairs for a period of 3 years.
Please review the Code of Academic Conduct and the Code of Student Conduct, both located online at
www.oakton.edu/studentlife/student-handbook.pdf
VI.   Sequence of Topics
Week
Lesson
Title
Exams
1-2
0
Repeat, please

Communicate situations
Greetings and farewells
Vocabulary
Greetings and farewells, important expressions
Grammar
Polish grammar terms
Authentic materials
Map of Poland, crosswords

 
2-3
1
What is your name?

Communicate situations
Introducing oneself and introducing other people, asking for frame of mind; expressing of frame of mind
Vocabulary
Numbers 1-10, first and last name, address, adverbs describing frame of mind
Grammar
Questions identifying people and things, conjugation of the verbs być, mieć in the present tense, Nominative of personal pronouns
Authentic materials
Phone book, abbreviations used in an address

 
3-4
2
I have a question. What is this?

Communicate situations
Asking for information, expressing of people features
Vocabulary
Numbers 11-23, describing of appearance and character
Grammar
Nominative singular of nouns and adjectives, the –m, -sz conjugation
Authentic materials
Addresses, area codes, names of provinces, map of Poland

 
5-6
3
Who are you?

Communicate situations
Asking questions, introducing oneself (part 2)
Vocabulary
National identification and language, jobs and occupations
Grammar
Instrumental singular and plural of nouns and adjectives, the –ę, -isz conjugation
Authentic materials
Chat on Internet

 
6-7
4
Do you have a brother?

Communicate situations
Family, asking for people's age and e-mail address
Vocabulary
Numbers 20-100, family members, e-mail address
Grammar
Accusative singular of nouns and adjectives, possessive pronouns
Authentic materials
Addresses of Polish websites

 
7-8
5
What do you like to do?

Communicate situations
Conversation about hobby
Vocabulary
Hobby, frequency adverbs
Grammar
Conjugations, structures: interesować się + Instrumental, lubić + Accusative, lubić + infinitive
Authentic materials
Ads from newspapers

Midterm
9-10
6
Bill, please!

Communicate situations
Asking for phone number, information, and permission; in a restaurant
Vocabulary
Numbers 100-1000, names of goods, drinks, and courses
Grammar
Repeating of conjugation of verbs jeść, pić; repeating of Accusative singular of nouns and adjectives, z – preposition + Instrumental, expressing of prices
Authentic materials
Emergency phone numbers, restaurant menus, and commercials

 
10-11
7
Usually, I don't do anything.

Communicate situations
Describing of week-day
Vocabulary
Daily routine, hours, parts of the day, days of the week, transportation
Grammar
Conjugation of verbs of motion, the meaning and use of the verbs znać, wiedzieć, and umieć, Instrumental of personal pronouns, ordinal numbers 1-24
Authentic materials Notes in calendar, theater repertory

 
11-12
8

Communicate situations
Asking for time and daily routine, inviting people to meetings, asking for information (train station, hotel), ordering a cab, phone mistake
Vocabulary
Trains, repeating of days of the week
Grammar
Genitive singular of nouns and adjectives for expressing of direction and negation; repeating of Accusative – asking for a reason
Authentic materials
Train tickets, train schedules, TV programs

 
13-14
9
Shopping

Communicate situations
Shopping in a grocery store and department store, compliments
Vocabulary
Kinds of stores, fashion – colors, clothes, idioms
Grammar
Genitive plural in expressing of negation, and quantity, structures: mam na sobie, noszę, podoba mi się
Authentic materials
Clothing tags, article about fashion

 
15-16
10
It was!

Communicate situations
Describing of the past, relation
Vocabulary
Locative of names of months, adverbial phrases of time
Grammar
Past tense of imperfective verbs
Authentic materials
Notes on calendar, e-mail in Polish

Final Exam
VII.  Methods of Instruction
It will be a combination of lecture and class participation.  Material for each class session will be covered in a lecture followed by a question and answer period.  Students will engage in discussion of the homework assignment required for the day.  This will involve written drills at the board.  There will also be a reading of the text from the lesson, vocabulary building, and conversational practice.  From time to time slides of Poland will be shown, and a Polish newspaper and simple printed materials will be brought in to read.  Students are expected to listen to CDs of text material to develop their listening ability. 
Course may be taught as face-to-face, hybrid or online course.
VIII. Course Practices Required
Students are expected to prepare assignments so that they can participate in the class discussions.  Written homework is to be submitted on the date stipulated by the instructor.  Dictation will be given from time to time to sharpen the students' skills of writing and comprehension in the language.  Students are to listen to the laboratory audio CDs two hours per week and prepare the accompanying laboratory exercises to be submitted at the specified time.  Tests will be given to insure that students have mastered the material.  A final comprehensive exam covering all material in the chapters will be given.  The exam will consist of vocabulary, translating from English to Polish and Polish to English, grammar, and dictation.
IX.   Instructional Materials
Note:
Current textbook information for each course and section is available on Oakton's Schedule of Classes.
Textbook – Stempek, Iwona, Stelmach, Anna, Dawidek, Sylwia, Szymkiewicz, Aneta: Polski, krok po kroku  A1/A2 (W/CD) , Polish-courses.com (Glossa),Latest Edition, Polonia Bookstore.
Workbook - Iwona Stempek, Małgorzata Grudzień: Polski, krok po kroku  A1/A2 – Zeszyt ćwiczeń (W/CD) , Polish-courses.com (Glossa) , Latest Edition, Polonia Bookstore.
Optional:
Dana Bielec: Basic Polish, A Grammar and Workbook, Routledge, Latest Edition.
Janecki, Klara: 301 Polish verbs, Barron's Educational Series, Inc., Latest Edition.
Kurzowa, Zofia: Ilustrowany słownik podstawowy języka polskiego wraz z indeksem pojęciowym wyrazów i ich znaczeń, Universitas, Kraków, Latest Edition.
The language labs also have a CD "Beginners Polish" and language learning software "Transparent Language" for Polish. The videotapes for this course will be seen in class.  They are also available for viewing only in the language lab.
X.    Methods of Evaluating Student Progress
Components
Maximum points possible
1.
Participation:
135
2.
Preparation:
270
3.
Lab Assignments
380
4.
Exams

550

 
 
1335
Grading Scale:
| | | |
| --- | --- | --- |
| 1. | A | 1335-1201 |
| 2. | B | 1200-1068 |
| 3. | C | 1067-934 |
| 4. | D | 933-801 |
| 5. | F | 800 and below |
Workbook or electronic assignments must be done by students outside of the classroom in order to practice the course content.  These assignments will count as 25% of the course final grade.  Students need to have at least a D (60%) in this section in order to pass this course.
In this course at least one speaking exam is required.
XI.   Other Course Information
In this section, each instructor should specify policies on attendance, make-up exams, and late assignments.
Heritage speakers may not take this class.
Oakton has two Language Labs to support your language study. The Language Labs offer the perfect atmosphere for doing your lab homework, meeting with a language tutor, attending a conversation group, or working on a computer. You can find a variety of language specific resources and equipment: language reference books and other supplementary language materials, headphones with microphones, keyboard covers for typing in another language, and more. Language Lab personnel are always available to help students working individually. Visit one of the Language Labs today:
Des Plaines, Room 2446, 847.635.1612
Ray Hartstein (Skokie) Campus, Room C132, 847.635.1493
languagelab@oakton.edu
http://www.oakton.edu/acad/dept/mld/languagelab.htm
If you have a documented learning, psychological, or physical disability you may be entitled to reasonable academic accommodations or services. To request accommodations or services, contact the Access and Disability Resource Center at the Des Plaines or Skokie campus. All students are expected to fulfill essential course requirements. The College will not waive any essential skill or requirement of a course or degree program.
Oakton Community College is committed to maintaining a campus environment emphasizing the dignity and worth of all members of the community, and complies with all federal and state Title IX requirements.
Resources and support for
pregnancy-related and parenting accommodations; and
victims of sexual misconduct
can be found at
www.oakton.edu/title9/
.
Resources and support for LGBTQ+ students can be found at
www.oakton.edu/lgbtq
.
Electronic video and/or audio recording is not permitted during class unless the student obtains written permission from the instructor. In cases where recordings are allowed, such content is restricted to personal use only. Any distribution of such recordings is strictly prohibited. Personal use is defined as use by an individual student for the purpose of studying or completing course assignments.
For students who have been approved for audio and/or video recording of lectures and other classroom activities as a reasonable accommodation by Oakton's Access Disabilities Resource Center (ADRC), applicable federal law requires instructors to permit those recordings. Such recordings are also limited to personal use. Any distribution of such recordings is strictly prohibited.
Violation of this policy will result in disciplinary action through the Code of Student Conduct.