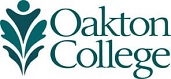 Intermediate Polish II
I.     Course Prefix/Number: POL 202
       Course Name: Intermediate Polish II
       Credits: 4 (3 lecture; 2 lab)
II.    Prerequisite
Polish 201 or consent of instructor.
III.   Course (Catalog) Description
Course continues Polish 201. Content includes expanding knowledge of Polish grammar and culture through practice in reading, writing and speaking the language.
IV.   Learning Objectives
To actively communicate in Polish, making spontaneous use of structures and vocabulary studied.
To demonstrate an appreciation of contemporary Polish culture through written and aural class work.
To demonstrate spoken Polish in everyday contexts through responding to complex questions.
To illustrate reading comprehension through answering relevant questions on short literary passages.
To use elements of intermediate grammar through listening, spoken, and written exercises.
To write complex sentences within the context of what has been studied.
V.    Academic Integrity and Student Conduct
Students and employees at Oakton Community College are required to demonstrate academic integrity and follow Oakton's Code of Academic Conduct. This code prohibits:
• cheating,
• plagiarism (turning in work not written by you, or lacking proper citation),
• falsification and fabrication (lying or distorting the truth),
• helping others to cheat,
• unauthorized changes on official documents,
• pretending to be someone else or having someone else pretend to be you,
• making or accepting bribes, special favors, or threats, and
• any other behavior that violates academic integrity.
There are serious consequences to violations of the academic integrity policy. Oakton's policies and procedures provide students a fair hearing if a complaint is made against you. If you are found to have violated the policy, the minimum penalty is failure on the assignment and, a disciplinary record will be established and kept on file in the office of the Vice President for Student Affairs for a period of 3 years.
Please review the Code of Academic Conduct and the Code of Student Conduct, both located online at
www.oakton.edu/studentlife/student-handbook.pdf
VI.   Sequence of Topics
Week
Lesson
Title
Exams
1-2
12
Enter or exit?

Communicating situations
Asking for directions, expressing dissatisfaction, discouragement, discussion, complains
Vocabulary
Gas station, means of transportation, traffic
Grammar
Verbs of motion
Cultural writing
Traveling in Poland by train, bus and car
Henryk Sienkiewicz

3-4
13
From whom the bell tolls?

Communicating situations
Speaking about life problems
Vocabulary
Random event, interpersonal relations, volunteering
Grammar
Dative singular and plural
Cultural writing
Kilar – film music composer (Dracula, God Father)

4-5
14
All Soul's Day

Communicating situations
Covering events, talking about traditions and historical facts
Vocabulary
Polish traditions associated with All Soul's Day, Polish history after WWII, knowledge about Poland
Grammar
Pronoun: się, siebie;
Reviewing: personal pronouns, prepositions
Cultural writing
Funeral customs in Poland;
Dziady by Adam Mickiewicz

Test 1
6-7
15
Happy Holiday!

Communicating situations
Talking about traditions and customs of Christmas
Vocabulary
holiday traditions
Grammar
Imperative, impersonal forms
Review: dates
Cultural writing
Christmas and Easter customs of Polish highlanders;
National or religious holiday;
Szopka competition - a Christmas tradition originating from Kraków

7-8
16
Adventure, experiences, memories.

Communicating situations
Describing situations, expressing temporal relations
Vocabulary
Peripeteias, adventures, expressing time
Grammar
Summary of prepositions
Cultural writing
Discover Kraków, Gdańsk or Zakopane;
Polish travelers and explorers – Bronisław Malinowski, Stanisław Strzelecki

9-10
17
A few words about history.

Communicating situations
Talking about past, covering events
Vocabulary
Knowledge about Poland, Policy and society
Grammar
Aspect of verb, aspect of verb in imperative mode
Cultural writing
Norman Davies and his impact to dissemination of Polish history;
Jan III Sobieski the Polish king

Test 2
11
18
Animal Kingdom.

Communicating situations
Talking about future
Vocabulary
Animals, idioms associated to animals
Grammar
Declination of noun zwierzę and similar
Review: numbers, dates
Cultural writing
Białowieża – a home of żubr;
Polish national parks;
a legend of Polish eagle

12
19
Feeling green.

Communicating situations
Expressing indignation, hypothesis, assumption
Vocabulary
Agritourist, ecology, environmental protection
Grammar
Jeżeli…to , Conditional mood, conditionals
Cultural writing
New form of rest - agritourist;
Mazury – a country of thousand lakes,
Władysław Reymont

13-14
20
Description of The Pole-consumer.

Communicating situations
Shopping, complains, comparing, asking about opinion and expressing opinion
Vocabulary
Home goods, appliances, shopping centers and farmers markets
Grammar
Particle: byle, subordinate clauses
Cultural writing
Jarmark Dominikański in Gdańsk and Jarmark Jakubowy in Szczecin – markets with a soul;
Piotrkowska street in Łódź – the longest market street;
Małgorzata Adamczyk-Gutowska, Małgorzata Kalicińska and their tasty books

15
21
Art versus piracy.

Communicating situations
Discussing movies and art, expressing emotions, criticizing movies, quoting other's opinions
Vocabulary
Theater, movie, emotions, media piracy
Grammar
Adjectival passive participle, the passive
Cultural writing
Polish Oscar winners,
creators in Hollywood

16
22
Museum? Why not!

Communicating situations
Expressing admiration, recognition, critical opinion, discussing art
Vocabulary
Painting, photography, exhibitions, openings
Grammar
Nouns with –um ending
Cultural writing
Czartoryskis' Museum and Leonardo da Vinci

Final Exam
VII.  Methods of Instruction
There will be a mix of independent preparation and a variety of classroom activities.  Students are assigned segments of the text to prepare prior to class.  Oral exercises, oral reading, in-class writing, and role-playing are representative classroom activities.
Lectures and class participation will be the methods of instruction.  Homework will consist of translations from English to Polish and Polish to English, exercises relating to the study of grammar, and essays and compositions on suitable subjects.  Students will be given appropriate topics for group discussion and speeches in Polish.  Polish short stories and poetry will be assigned for reading and discussion.  Occasional dictation in Polish will be given.  Polish newspapers and magazines will be examined in class for reading comprehension.  Polish radio programs will be assigned for regular listening.  Plans will be made to see a Polish film during the semester.  Students are to continue to listen to the language CDs of text material.
Course may be taught as face-to-face, hybrid or online course.
VIII. Course Practices Required
Course may be taught face-to-face, hybrid or online course.
Students are expected to prepare assignments so that they can participate in class discussions and give assigned presentations.  Written homework is to be submitted on the date stipulated by the instructor.  Short compositions will be assigned periodically.  Dictation will be given occasionally.  Students are to listen to the laboratory audio CDs two hours per week to perfect their pronunciation.  Chapter tests and a final exam will be given, consisting of grammar, conversation, questions on the prose and poems discussed in class, and translations from English to Polish and Polish to English.
Attend class regularly.
Do assigned preparation in time for class: the students will read the text's explanations in order to be prepared for the drills and exercises included in each of the topic units detailed in section V.
Accompanying listening and written exercises in the online and workbook lab manual must be submitted to the instructor on the date specified by the instructor.
Write one page critical writing assignments in the target language based on cultural topics (total for the semester 15 pages).
Take the quizzes and the exams.  They will include a mix of listening, reading, writing, and speaking elements.
The Oakton Community College catalog states: Oakton Community College does not discriminate on the basis of race, color, creed, religion, national origin, disability, age, sex, sexual orientation, or marital status in admission to and participation in its educational programs, college activities and services, or employment practices. 
In keeping with this policy of tolerance and non-discrimination, in this class all of us (myself included) should strive to:
Listen and give careful consideration to all ideas expressed in class, especially those that are different from our own, without attacking or demeaning the people who have those views, and
Avoid using insulting terms or telling offensive jokes when talking to or about individuals or groups.
IX.   Instructional Materials
Note:
Current textbook information for each course and section is available on Oakton's Schedule of Classes.
Note: Current textbook information for each course and section is available on Oakton's Schedule of Classes.
Required:
Textbook – Iwona Stempek, Anna Stelmach: Krok po kroku. Polski 2 – Podręcznik studenta, Glossa, Kraków, Latest Edition.
Workbook  – Iwona Stempek, Anna Stelmach: Krok po kroku. Polski 2 – Zeszyt ćwiczeń, Glossa, Kraków, Latest Edition.
Polish‑English and English‑Polish Dictionary, J. Stanislawski, Latest Edition.
Optional:
Janecki, Klara: 301 Polish verbs, Barron's Educational Series, Inc, Latest Edition.
Kurzowa, Zofia: Ilustrowany słownik podstawowy języka polskiego wraz z indeksem pojęciowym wyrazów i ich znaczeń, Universitas, Kraków, Latest Edition
The language labs also have a CD "Beginners Polish" and the language learning software "Transparent Language" for Polish. The video for this course will be seen in class.  They are also available for viewing only in the language lab.
X.    Methods of Evaluating Student Progress
Components
Maximum points possible
1.
Participation:
80
2.
Preparation:
100
3.
Lab Assignments
330
4.
Exams
400
5.
Cultural writing

295

1205
Grading Scale:
| | | |
| --- | --- | --- |
| 1. | A | 1205-1084 |
| 2. | B | 1083-964 |
| 3. | C | 963-843 |
| 4. | D | 842-723 |
| 5. | F | 722 and below |
Final grade is based on quizzes, lab manual assignments, and exams.  In this course at least one speaking exam is required.
Workbook or electronic assignments must be done by students outside of the classroom in order to practice the course content.  These assignments will count as 25% of the course final grade.  Students need to have at least a D (60%) in this section in order to pass this course.
XI.   Other Course Information
In this section, each instructor should specify policies on attendance, make-up exams, and late assignments.
Heritage speakers may not take this class.
Oakton has two Language Labs to support your language study. The Language Labs offer the perfect atmosphere for doing your lab homework, meeting with a language tutor, attending a conversation group, or working on a computer. You can find a variety of language specific resources and equipment: language reference books and other supplementary language materials, headphones with microphones, keyboard covers for typing in another language, and more. Language Lab personnel are always available to help students working individually. Visit one of the Language Labs today:
Des Plaines, Room 2446, 847.635.1612
Ray Hartstein (Skokie) Campus, Room C132, 847.635.1493
languagelab@oakton.edu
http://www.oakton.edu/acad/dept/mld/languagelab.htm


If you have a documented learning, psychological, or physical disability you may be entitled to reasonable academic accommodations or services. To request accommodations or services, contact the Access and Disability Resource Center at the Des Plaines or Skokie campus. All students are expected to fulfill essential course requirements. The College will not waive any essential skill or requirement of a course or degree program.
Oakton Community College is committed to maintaining a campus environment emphasizing the dignity and worth of all members of the community, and complies with all federal and state Title IX requirements.
Resources and support for
pregnancy-related and parenting accommodations; and
victims of sexual misconduct
can be found at
www.oakton.edu/title9/
.
Resources and support for LGBTQ+ students can be found at
www.oakton.edu/lgbtq
.
Electronic video and/or audio recording is not permitted during class unless the student obtains written permission from the instructor. In cases where recordings are allowed, such content is restricted to personal use only. Any distribution of such recordings is strictly prohibited. Personal use is defined as use by an individual student for the purpose of studying or completing course assignments.
For students who have been approved for audio and/or video recording of lectures and other classroom activities as a reasonable accommodation by Oakton's Access Disabilities Resource Center (ADRC), applicable federal law requires instructors to permit those recordings. Such recordings are also limited to personal use. Any distribution of such recordings is strictly prohibited.
Violation of this policy will result in disciplinary action through the Code of Student Conduct.