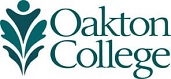 Intermediate Spanish II
I.     Course Prefix/Number: SPN 202
       Course Name: Intermediate Spanish II
       Credits: 4 (3 lecture; 2 lab)
II.    Prerequisite
SPN 201 or consent of instructor
III.   Course (Catalog) Description
Course continues SPN 201. Content includes expanding knowledge of Spanish grammar and cultures through practice in reading, writing and speaking the language.
IV.   Learning Objectives
Actively communicate in Spanish, making spontaneous use of structures and vocabulary studied.
Demonstrate an appreciation of contemporary Spanish culture through written and aural class work.
Demonstrate spoken Spanish in everyday contexts through responding to complex questions.
Illustrate reading comprehension through answering relevant questions on short literary passages.
Use elements of intermediate grammar through listening, spoken, and written exercises.
Write complex sentences within the context of what has been studied.
V.    Academic Integrity and Student Conduct
Students and employees at Oakton Community College are required to demonstrate academic integrity and follow Oakton's Code of Academic Conduct. This code prohibits:
• cheating,
• plagiarism (turning in work not written by you, or lacking proper citation),
• falsification and fabrication (lying or distorting the truth),
• helping others to cheat,
• unauthorized changes on official documents,
• pretending to be someone else or having someone else pretend to be you,
• making or accepting bribes, special favors, or threats, and
• any other behavior that violates academic integrity.
There are serious consequences to violations of the academic integrity policy. Oakton's policies and procedures provide students a fair hearing if a complaint is made against you. If you are found to have violated the policy, the minimum penalty is failure on the assignment and, a disciplinary record will be established and kept on file in the office of the Vice President for Student Affairs for a period of 3 years.
Please review the Code of Academic Conduct and the Code of Student Conduct, both located online at
www.oakton.edu/studentlife/student-handbook.pdf
VI.   Sequence of Topics
(Face-to-face courses use ¡Avance!)
Week
Chapter
Topic
Exam
1-3
7
Vocabulary related to the business world
Review of the preterit
Review of the uses of the subjunctive
Reading: The United States in Latin America: A historical perspective
The past subjunctive: concept, forms
Uses of the subjunctive and indicative in adverbial clauses
Usage of the verbs and expressions "como", "ya que", "puesto que", "porque, por", "cuestión", pregunta, "fecha, cita", "ambos", "los/las dos", "tanto…como"
Reading: The Internet as a tool in hispanic culture
 
4-6
8
Vocabulary related to beliefs and ideologies, religions
Catholicism and other faiths in the Hispanic world
The subjunctive in adverbial clauses, interdependence
"Por", "para"
Literary reading: "Espuma y nada más", by Hernando Tellez
The process "se"
Review of the subjunctive: an overview
Usage of the verbs and expressions "dato", "hecho", "realizar", "darse cuenta"
Reading: Carnaval of Oruro, Bolivia
 
7-8
9
Vocabulary related to Hispanics in the United States
Reading: The future of English in the United States
The passive voice
Resultant state or condition versus passive voice

Readings: Mexican-Americans, Puerto Ricans, and Cubans
No-fault "se" constructions
The prepositions "a" and "en"
Usage of the words and expressions "perder", "faltar", "echar de menos", "extrañar", "ahorrar", "salvar", "guardar", "llevar", "tomar", "hacer un "viaje", "tardar en"
Reading: Nestor Torres, Puerto Rican musician
Midterm
9-11
10
Vocabulary related to life in the modern world and in contemporary society
Future and conditional tenses
If clauses with simple tenses
Reading: "Memoria electrónica" by Mario Benedetti
Comparisons
Usage of the words "grande", "largo", "dejar de", "impedir", "detener", "doler", "lastimar", "hacer daño", ofender
Reading: The problem of childhood obesity in Chile
 
12-14
11
Vocabulary related to law and individual liberty
Reading: Human rights in Latin America
Other forms of the perfect indicative
The perfect subjunctive
Reading: Crime and political violence
More on the sequence of tenses
Usage of the words "sino", "sino que", "no solo", "intentar", "tardar", "probar", "preguntar", "hacer una pregunta", "pedir"
Reading: Bogota, Colombia
 
15-16
12
Vocabulary related to work and leisure time
Review of verb forms
Progressive forms
Literary passage: The South, by Jorge Luis Borges
Restrictions on the use of the –ndo form
Review of the usage of all words and expressions listed previously
Reading: Lllay Lllay, Chile
Final Exam
Online courses use Imagina
Lesson
Week
Topic
Exam
6
1-3
The value of ideas
Beliefs and ideologies
Hiyab
Chile
Grammar
Chile: dictatorship and democracy
The best ink
 
7
4-6
Job perspectives
Work and finances
The man that flew a little
Bolivia y Paraguay
Grammar
Natural resources
The gaze
 
8
7-9
Science and technology
Science and technology
Happy Cool
Perú
Grammar
Rediscovered city
The intrusion
Midterm
9
10-12
Escape and diversion
Entertainment
The spirit of sports
Argentina and Uruguay
Grammar
Weekend in Buenos Aires
The kiss of the dragons
 
10
13-15
Heritage and destiny
Our future
A piece of land
Spain
Grammar
Spain: new wave of immigrants
Something terrible will happen in this town
 
 
16
 
Final Exam
VII.  Methods of Instruction
There will be a mix of independent preparation and a variety of classroom activities.  Students are assigned segments of the text to prepare prior to class.  Oral exercises, oral reading, in-class writing, and role-playing are representative classroom activities.
Course may be taught as face-to-face, hybrid or online course.
VIII. Course Practices Required
Course may be taught face-to-face, hybrid or online course.
Attend class regularly.
Do assigned preparation in time for class: the students will read the text's explanations in order to be prepared for the drills and exercises included in each of the topic units detailed in section V.
Accompanying

listening and written exercises

in the online and workbook lab manual (Connect or Websam) must be submitted to the instructor on the dates specified by the instructor.
Write one page critical writing assignments in the target language based on cultural topics (total for the semester 15 pages).
Take the quizzes and the exams.  They will include a mix of listening, reading, writing, and speaking elements.
The Oakton Community College catalog states: Oakton Community College does not discriminate on the basis of race, color, creed, religion, national origin, disability, age, sex, sexual orientation, or marital status in admission to and participation in its educational programs, college activities and services, or employment practices.  
In keeping with this policy of tolerance and non-discrimination, in this class all of us (the instructor included) should strive to:
•    Listen and give careful consideration to all ideas expressed in class, especially those that are different from our own, without attacking or demeaning the people who have those views, and
•    Avoid using insulting terms or telling offensive jokes when talking to or about individuals or groups.
IX.   Instructional Materials
Note:
Current textbook information for each course and section is available on Oakton's Schedule of Classes.
Note: Current textbook information for each course and section is available on Oakton's Schedule of Classes.
For face-to-face courses instructors will use the following text:
Bretz, M., Dvorak, T., Kirschner, C., Bransdorfer, R., & Kihyet, C. ¡Avance!: Intermediate Spanish (Textbook & Centro online workbook and lab manual), Latest Edition., Publisher: McGraw-Hill.
For online courses, instructors will use the following text:
Imagina, Vtext code + Supersite Code + WEBSAM (online workbook). Publisher: Vista Higher Learning, Latest Edition.
 Optional:
Spinelli, Emily. Latest Edition. English Grammar for students of Spanish.  Ann Arbor, MI:The Olivia and Hill Press.
Harper Collings. Spanish Concise Dictionary, Latest Edition. Recommended for use in basic Spanish courses (first and second year courses).
501 Spanish Verbs by Christopher Kendris, Latest Edition.
X.    Methods of Evaluating Student Progress
| | |
| --- | --- |
| Attendance: | 10% |
| Class Participation: | 10% |
| Lab Assignments: | 25% |
| Exams: | 30% |
| Cultural Writing: | 25% |
|   | 100% |
Grading Scale:
| | | |
| --- | --- | --- |
| 1. | A | 100%-90% |
| 2. | B | 89%-80% |
| 3. | C | 79%-70% |
| 4. | D | 69%-60% |
| 5. | F | 59%-below |
Final grade is based on quizzes, online workbook, and lab manual assignments from Connect or Websam, and exams. In this course at least one speaking exam is required.
Instructors might give other type of grades such as attendance, participation, attendance, or cultural presentations.
In order to practice the course content online workbook and lab assignments from Quia must be done by students outside of the classroom. These assignments will count as 25% of the course final grade. Students need to have at least a D (60%) in this section in order to pass this course.
XI.   Other Course Information
In this section, each instructor should specify policies on attendance, make-up exams, and late assignments.
Oakton has two Language Labs to support your language study. The Language Labs offer the perfect atmosphere for doing your lab homework, meeting with a language tutor, attending a conversation group, or working on a computer. You can find a variety of language specific resources and equipment: language reference books and other supplementary language materials, headphones with microphones, keyboard covers for typing in another language, and more. Language Lab personnel are always available to help students working individually. Visit one of the Language Labs today:
Des Plaines, Room 2446, 847.635.1612
Ray Hartstein (Skokie) Campus, Room C132, 847.635.1493
languagelab@oakton.edu
http://www.oakton.edu/acad/dept/mld/languagelab.htm


If you have a documented learning, psychological, or physical disability you may be entitled to reasonable academic accommodations or services. To request accommodations or services, contact the Access and Disability Resource Center at the Des Plaines or Skokie campus. All students are expected to fulfill essential course requirements. The College will not waive any essential skill or requirement of a course or degree program.
Oakton Community College is committed to maintaining a campus environment emphasizing the dignity and worth of all members of the community, and complies with all federal and state Title IX requirements.
Resources and support for
pregnancy-related and parenting accommodations; and
victims of sexual misconduct
can be found at
www.oakton.edu/title9/
.
Resources and support for LGBTQ+ students can be found at
www.oakton.edu/lgbtq
.
Electronic video and/or audio recording is not permitted during class unless the student obtains written permission from the instructor. In cases where recordings are allowed, such content is restricted to personal use only. Any distribution of such recordings is strictly prohibited. Personal use is defined as use by an individual student for the purpose of studying or completing course assignments.
For students who have been approved for audio and/or video recording of lectures and other classroom activities as a reasonable accommodation by Oakton's Access Disabilities Resource Center (ADRC), applicable federal law requires instructors to permit those recordings. Such recordings are also limited to personal use. Any distribution of such recordings is strictly prohibited.
Violation of this policy will result in disciplinary action through the Code of Student Conduct.