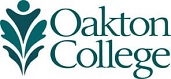 Please Note:  All language lab modern language tutoring will be transitioned to online delivery starting March 30. Please check our lab calendar or email languagelab@oakton.edu to join a group online.
Modern Language tutoring is held in the Language Lab and is provided by the Learning Center. The language tutoring schedule varies depending on the availability of qualified tutors. When open lab tutoring is scheduled students may drop in without making an appointment. Occasionally, for selected languages, tutoring may only be available by appointment. Contact the Language Lab (Des Plaines, room 2446, 847.635.1612, or Skokie, room C132, 847.635.1493) to schedule an appointment or get further information. Check the tutoring schedule regularly for updates.
For additional tools for language learning, see our Student Resources page.