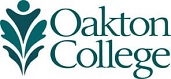 Meet our full-time faculty:
Glenna Sprague
Coordinator, Music
Conductor, Founder and Artistic Director of the Oakton Six Piano Ensemble
Professor of Music
Piano Performance; Class Piano; Music Literature and History; Humanities
B.M. Capital University Conservatory of Music (magna cum laude)
M.M. Ohio University
gsprague@oakton.edu
847.635.1905
Office: 1360, Des Plaines
Glenna Sprague is coordinator and professor of music at Oakton Community College, and also teaches in the Humanities and Philosophy Department. She teaches piano performance, class piano, the Six Piano Ensemble, music literature and history, and humanities. She is also the founder, conductor and artistic director of the Oakton Six Piano Ensemble, the only group of its kind. The Oakton Six Piano Ensemble's annual campus concert at the Footlik Theater is a popular event in the Chicago area. Professor Sprague and the Ensemble have performed to sold out audiences throughout the United States and Europe. This includes performances at the World Conference of the International Society for Music Education (ISME) at the Royal Conservatoire of Scotland in Glasgow; International Conference of the College Music Society in Vienna, Austria;  MTNA (Music Teachers National Association) National Conference in Spokane, Washington; Atlanta, Georgia; Honolulu; Los Angeles; the Chicago Civic Opera House; and at numerous MTNA state conventions.
Professor Sprague is a magna cum laude graduate from the Conservatory of Music of Capital University. She has her M.M. in piano performance from Ohio University where she studied with Gail Berenson.
An active performer, clinician and adjudicator, she has written numerous articles for national music journals. Professor Sprague has served as a panelist for the National Group Piano and Piano Pedagogy Conference, the World Piano Pedagogy Conference, the Illinois Arts Council, National Conference on Piano Pedagogy, and the Illinois Articulation Initiative Music Panel of the Illinois Board of Higher Education. She also has had articles published in national music journal including the American Music Teacher and Keyboard Companion.
Meet our part-time faculty:
Thomas Clippert
Lecturer
Guitar, Class Guitar & Guitar Ensemble
M.M. Yale University School of Music
clippert@oakton.edu
847.635.1950
Office: 2430, Des Plaines
Thomas Clippert teaches classical and jazz guitar and directs the guitar ensemble at Oakton. He frequently performs as both soloist and chamber musician throughout the Chicago area. He has appeared with a variety of ensembles including L'Opera Piccola, Heartland Voices, CUBE, Northwest Chicago String Quartet, and the University of Chicago New Music Ensemble. Tom has performed as an artist-in-residence at Queen's University in Kingston, Ontario, and Western Illinois University in Macomb, Illinois. In addition to his work at Oakton, Tom serves on the faculties of the Merit School of Music, and the Chicago High School for the Arts.
Daniel Golden
Lecturer
Violin, Viola & String Ensemble
B.A. University of Chicago
B.A. Indiana University
M.A. Indiana University
dgolden@oakton.edu
847.635.1950
Office: 2430, Des Plaines
Daniel Golden teaches violin, viola and directs the String Ensemble. Principal Viola of the Lake Forest Symphony and a member of the Ars Viva Symphony and the Chicago Philharmonic, he serves on the faculty of the Merit School of Music, the Music Institute of Chicago and the Algoma Music Camp. For 25 years Dan was Principal Viola of Orchestra London, Canada. He was an active string teacher in Canada and founder and leader of the Hot Latkes Klezmer Band. Active as a chamber musician, composer, and arranger, Dan is exploring diverse musical styles including klezmer and Balkan music, jazz and hip-hop.
Timothy McNamara
Lecturer
B.M. DePaul University
847.635.1950
Office: 2430, Des Plaines


Alexa Muhly
Lecturer
Cello, Music Theory & Aural Skills
B.M. Cleveland Institute of Music
M.M. Yale School of Music
amuhly@oakton.edu
847.635.1950
Office: 2430, Des Plaines
Cellist Alexa Muhly teaches cello performance and music theory at Oakton. Alexa has performed in the United States, Canada, England, France, Germany, Hungary, and Lithuania, and is an active orchestral and chamber musician in the Chicago area. She was the principal cellist of the Kalamazoo Symphony, and appeared with the Grand Rapids Symphony and the Pine Mountain Music Festival. ALexa received early recognition as first-prize winner in the Iowa Center for the Arts competition as well as prize winner in the Jugend Musiziert national competition in Germany. Other honors include a long-term residency at the Banff Centre for the Arts in Calgary, Alberta and awards from the Cleveland Institute of Music, Yale University, and the Aspen Music Festival. Alexa was the cellist for the new music ensemble Opus 21 with whom she has performed at Symphony Space and Carnegie Hall in New York City. She recently has performed in Santa Fe, New Mexico at the Lensic Performing Arts Center and is currently a member of the Chicago Chamber Orchestra.
Mark Olen
Lecturer
Trumpet & Brass Instruments
B.A. Indiana University
markolen@oakton.edu
847.635.1950
Office: 2430, Des Plaines
Mark Olen has been a trumpet instructor at Oakton since 1994. A celebrated recording artist with more than two decades of musical experience, he is a highly sought after professional lead, classical and jazz trumpeter. The founder of Brassworks Brass, Mark has performed with many top entertainers, including Tony Bennett, Al Jarreau, Michael Bolton, Aretha Franklin, Natalie Cole, B. B. King, Bobby McFerrrin, and David Foster. He also has appeared with trumpet luminaries Arturo Sandoval, Maynard Ferguson, Jon Faddis, Doc Severinsen, and Roy Hargrove. Olen's versatility is evidenced by his performances with the Chicago Jazz Ensemble, American Jazz Philharmonic, Chicago Jazz Orchestra, Ravinia Festival Orchestra, Grant Park Symphony, and Chicago Brass Quintet. Mark also teaches music at the University of Illinois at Chicago and College of Lake County.
Bret Sher
Lecturer
Percussion
B.M. Illinois State University
bsher@oakton.edu
847.635.1950
Office: 2430, Des Plaines
A percussion instructor at Oakton since 1995, Bret Sher is a featured Chicago musician and recording artist who has opened for entertainers, including Bill Cosby, Jerry Goodman and Gill Scott Heron.
A member of the Illinois Air National Guard 566th Air Force Band for 20 years, Bret has performed at Grant Park, Taste of Chicago, Disney World, Disneyland, and the Pentagon. In addition to his teaching and performing duties, Bret has given percussion clinics throughout the United States. He also is a music instructor at New Trier and Wheeling High Schools.
Sara Torbeck
Lecturer
Voice and Choir
B.M. University of Illinois at Urbana-Champaign
M.M. Westminster Choir College
storbeck@oakton.edu
847.635.1907
Office: 2430, Des Plaines

Sara Torbeck teaches voice and directs the choir at Oakton Community College. Ms. Torbeck, a soprano from Lake Zurich, IL, is an active performer and vocal instructor in the Chicago area. She regularly performs as a featured soloist and ensemble member with the Chicago Master Singers and St. Michael's Episcopal Choir as well as serving as the Director of the Children's Music at St. Michael's Episcopal Church in Barrington.
As as an emerging artist, Sara has performed in concerts and operatic performances with Le Château de la Voix (Champaign, IL), New Brunswick Early Music Festival (New Brunswick, Canada), Hawaii Performing Arts Festival (Waimea, Hawaii), La Scuola Italia (Urbania, Italy), IES Performance Workshop (Vienna, Austria) and the Daniel Ferro Vocal Program (Greve-in-Chianti, Italy). Ms. Torbeck completed a Master's degree in Voice Performance and Pedagogy with distinction at Westminster Choir College in Princeton, NJ, studying with Sharon Sweet. She earned her Undergraduate degree in Voice Performance at the University of Illinois at Urbana-Champaign graduating with highest honors, studying with Ricardo Herrera.