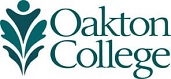 The Associate Degree Nursing Program at Oakton Community College at the Des Plaines campus located in Des Plaines, IL is accredited by the:
Accreditation Commission for Education in Nursing (ACEN)
3390 Peachtree Road NE Suite 1400
Atlanta, GA  30326
404.975.5000
The most recent accreditation decision made by the ACEN Board of Commissioners for the Associate Degree Nursing Program is Continuing Accreditation.
View the public information disclosed by the ACEN regarding this program at http://www.acenursing.us/accreditedprograms/programSearch.htm.
Oakton's nursing program is approved by the Illinois Department of Financial and Professional Regulation, Board of Nursing, 320 West Washington Street, Springfield, IL 62786.