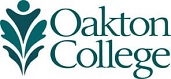 Did you know that by 2020, the United States will face an estimated shortage of 800,000 nurses?*  What an exciting time to become a nurse!
Oakton's rigorous nursing curriculum prepares students for a variety of health care settings. Courses include a combination of classroom and clinical experiences. Classes typically meet at the Des Plaines campus, and students enrich their learning through the clinical experience offered in a variety of health care settings throughout the community.
This is a limited enrollment program.
Because nursing is a limited admission program, applications are accepted by appointment only. To schedule your appointment, call 847.635.1266.
R.N. to B.S. in Nursing Completion Options
For more information, contact:
Julie Rosenberg
847.635.1266
jmrosenb@oakton.edu.
*Journal of the American Medical Association
Announcements
Des Plaines, Skokie
Oakton's Educational Foundation offers several scholarships for students in health and nursing programs; apply through AcademicWorks.
Des Plaines, Skokie
Each of the health career programs at Oakton has additional medical requirements. This can include TB testing, blood work and/or proof of Hepatitis B vaccination. Please contact Health Services for more information.