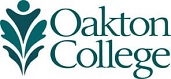 Students who successfully complete the first year of the nursing curriculum may select the option of enrolling in NUR 151. After completing this course, students receive the Practical Nurse Certificate and are eligible to apply for the National Council Licensure Examination for Practical Nurses (LPN).
Students who successfully complete the second year of the curriculum are eligible to apply for the National Council Licensure Examination for Registered Nurses. The Department of Financial and Professional Regulation of the State of Illinois determines eligibility to sit for the licensure examination.

Curriculum
The nursing curriculum offers a planned, sequential program of learning. Evaluated routinely, the course of study reflects current practices in nursing and the health care system. Nursing graduates leave Oakton prepared to provide and manage patient care and be a member of the profession of nursing.
Nursing courses build progressively and are offered during specific semesters. Accepted students must complete the course sequence listed below, unless general education and science courses are taken prior to entering the nursing program.
Semester I
BIO 232, NUR 103, NUR 104, NUR 111, PSY 120

Semester II
BIO 251, NUR 109, NUR 110, NUR 112, SOC 103

Summer
NUR 151 (optional) Note: Mandatory for conditional student

Semester III
EGL 101, NUR 214, NUR 215

Semester IV
EGL 102 or SPE 103, NUR 216, NUR 217

All courses must be completed prior to or during the semesters indicated. All NUR and science courses must be completed with a minimum grade of C. Clinical placement may require a health assessment, certain immunizations, substance abuse testing, specific skill certification (i.e., CPR), and health insurance. The requirements represent an additional program cost to the student.

NUR 151 (the LPN option), a five-credit-hour course offered during the summer session, must be completed by conditionally admitted students or those who enter the program intending to become a licensed practical nurse. This class is optional for other students in the ADN program.